Digital Advertising Timing Is Important
Written by Nick Stamoulis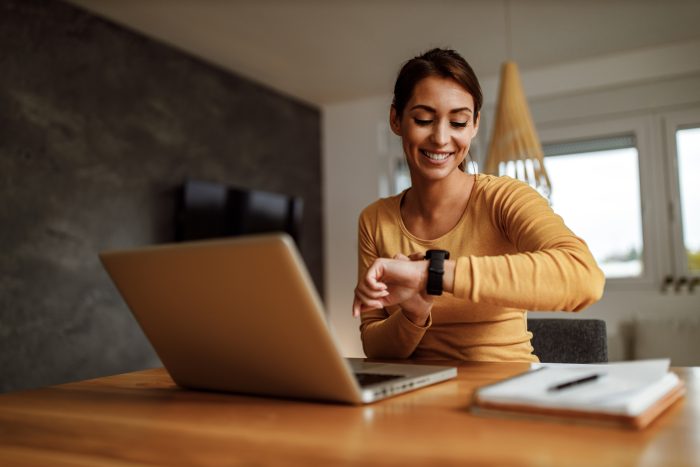 Digital advertising, such as direct advertising on websites, advertising on social media, and pay per click campaigns, can really help boost your digital marketing and enable you to achieve the overall business goals. However, in order to maximize a digital ad campaign, timing is everything.
If you have the wrong timing, you could have just wasted your money. The right timing will enhance the rest of your digital marketing strategy nicely.
Here are some points to keep in mind when thinking about digital advertising timing:
Get to Know Seasonal Patterns
Does your business have a seasonality to it? Although seasonal patterns might be more obvious in certain business than others, chances are pretty good that company does have seasonality. With most B2Bs, however, the patterns might be more subtle than with some B2C companies. Here's are some examples of seasonality:
Your company exclusively sells high end camping equipment. The pattern will center around the main camping season of the year.
You have an SAS that targets sales leads, and you mainly sell to a certain industry. Your sales will be determined by the niche industry your SAS focuses on .
The company offers a service that helps certain businesses get more leads. You will be busiest when those businesses need your services, and there could be a yearly pattern.
Can you see how it would enhance your digital marketing if you timed the campaigns for when you know, with certainty, that people need whatever it is you're offering? You want to be in front of the right people exactly at the right time, and this will mean something different depending on the situation.
Get to Know Your Goals for Digital Advertising
Another factor to consider when assessing the right timing for your digital advertising campaign are your overall goals for the campaign. Here's a look at some possibilities:
Get tangible leads. If the goal is lead generation, timing is very important. You want to put your campaign out there when your target market is looking for you.
Branding. Digital advertising campaigns for branding can be done year round and may not necessary depend on timing. But, it does depend on the specifics of the business. Often, branding campaigns are more about exposure, and that may not have a time limit for your industry.
Newsletter signups. Is nurturing prospects via a newsletter an active part of your digital marketing? A digital advertising campaign mean to get more signups may or may not depend on seasonality. It all depends on your industry.
These are just a few examples of the types of goals you may have for the campaign. However, you can see that each goal might have a different sense of what the right timing is. Some of the goals may depend more on timing than others will. If your campaign has multiple objectives, this is also worth considering when putting together the campaign.
When it comes to putting together digital advertising campaigns, timing really is a factor. It doesn't matter what type of digital advertising you're doing, either, timing is an issue no matter what the details are. The ultimate goal is that you create the best campaign possible for the goals.
Categorized in: Digital Marketing
LIKE AND SHARE THIS ARTICLE:
READ OTHER DIGITAL MARKETING RELATED ARTICLES FROM THE BRICK MARKETING BLOG: