Not All Digital Marketing Tactics Work
Written by Nick Stamoulis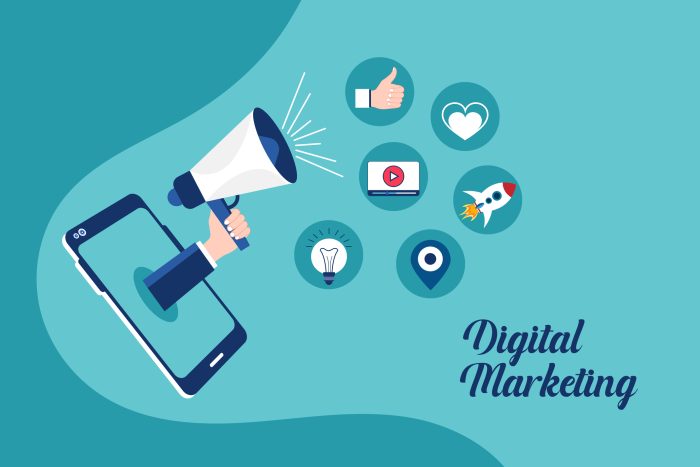 You know that having a business means you need a digital marketing strategy in place. You also know that some strategies work while others fall flat. The trick is to find strategies that work for your business and goals. You may see specific digital marketing strategies working successfully for other businesses and be inspired to try them for yourself. As a business with your own goals, it's important to find out what works for you because every digital marketing tactic won't all work for everyone, no matter how good they may be. Here are some things to consider when deciding on a digital marketing strategy:
Identify Your Target Audience
Developing a digital marketing strategy should be done only after you have identified your target audience. This is important because you need to know who exactly you're marketing to. The details of your digital marketing strategy will be different depending on age, gender, location, hobbies and interests, and other factors. For example, you wouldn't market to teenagers and parents in their 40s in the same way.
Knowing your target audience will help you create a strategy that will draw them in. Just because you see someone else's digital marketing strategy working, doesn't mean it will work for you. Even if your target audiences are similar, your businesses and goals might not be. Don't blindly copy someone else's digital marketing strategy. If you're not speaking directly to your target audience, no digital marketing strategy will work.
Analyze Your Current Strategy
It's important to know which parts of your digital marketing strategy are working and which aren't. You might be having overall success, but do you know where it's coming from? Chances are that one area of your strategy is working better than another. When you can pinpoint the successful strategy, you can spend more of your time and resources to nurturing it. Throwing more resources into what's not working is unlikely to improve the situation and only takes time away from what is working.
At the same time, you want to make sure that your website is optimized to improve your search engine ranking. Your website should be mobile-friendly, since many people these days use their mobile phones while out and about. Keyword research should also be done on a regular basis so that you're putting out content that is relevant to your target audience's searches. These are tactics that should be employed by every business because they work.
Keep Up With the Times
If you notice that digital marketing strategies that used to work for you in the past aren't anymore, it is time to look into strategies that are being used today. Digital marketing strategies evolve over time and, as a business owner, you have to keep up. This doesn't mean that every new strategy is something you should apply, but exploring the current trends is important. If you only stick to what worked in the past, your search engine results will suffer, as will your business. Change can be uncomfortable, but learning and evolving as digital marketing strategies change over time will only be of benefit.
There are a variety of digital marketing tactics that you can employ, but it's important to remember that not all of them will benefit your business and goals. What works successfully for one person, might not be the right fit for you. If the tactics you're using aren't paying off, address some of the above suggestions and see what might work better.
Categorized in: Digital Marketing
LIKE AND SHARE THIS ARTICLE:
READ OTHER DIGITAL MARKETING RELATED ARTICLES FROM THE BRICK MARKETING BLOG: