Website Speed Matters For SEO
Written by Nick Stamoulis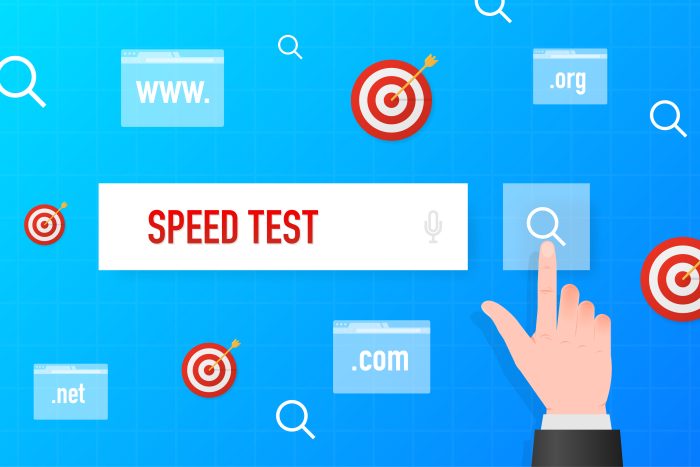 When thinking about SEO, keywords and content probably come to mind. Those are important, but there is something else that can impact your SEO success. The speed of your website can negatively or positively impact your SEO. You need to make sure your website speed is as fast as it can be in order to maximize SEO results. Here's what you should know:
User Experience
Website speed plays a role in the user experience. When someone visits your website, you don't want them waiting for pages to load and neither do they. Most people, when faced with slow loading pages, won't wait. They will leave and find a faster website for their needs. People are busy and don't have time to wait especially when there is so much competition vying for their attention. Improving the speed of your website means your visitors will be happy and stick around to consume your content and make purchases. In turn, Google will take notice and recognize that your website is good and should be more prominent.
Crawling
Large websites can impact page speed optimization. When website crawlers come to your website, they crawl the HTML file and resources such as Javascript, images, and CSS are fetched separately. When there are a lot of files, especially heavy ones, it will take time for the crawler to go through them. If a webcrawler has to spend too much time on certain pages and its files, it may not have time to find important pages of your website, therefore impacting your SEO. If you take the time to optimize your website, website crawlers will be able to more fully crawl your website. The less time it takes them, the more often they will come to your website.
Search Results
The quality of your SEO determines whether you will appear on the first page of a search engine or buried where no one will see it. In addition to keywords and content, having a fast website is a factor that Google has made clear makes a difference. User experience is important to Google when deciding which pages and websites appear at the top, so having a website that is fast is only going to benefit your SEO efforts. This doesn't mean high-quality content isn't important. It is still at the top of the list. Valuable content and a website that runs smoothly and quickly work hand-in-hand.
Mobile Speed
Many people use their mobile phones to research and shop whether they are at home or on the go, so you don't want to neglect the speed of your mobile website. If your mobile site is taking more than a few seconds to load, you need to figure out why and fix it. A few things to consider when improving your mobile website's speed:
Reduce redirects. If you can avoid redirects completely, this is ideal. They reduce load speed of pages, especially on mobile devices where internet connections may be less reliable.
Decrease site weight. Light pages make loading faster, so the less information on each page, the better. At the same time, you don't want to remove relevant high-quality information. Remove only the unnecessary.
The mobile experience of your website matters just as much as your standard website. If you ignore the user experience of mobile users, you are leaving out a large segment of your audience.
Choosing a digital marketing partner to hire might seem easy due to the sheer number of agencies available. All agencies aren't created equal and you need to make the best decision for your business. This means making sure they align with your needs, work ethic, and communication.
Categorized in: SEO
LIKE AND SHARE THIS ARTICLE:
READ OTHER DIGITAL MARKETING RELATED ARTICLES FROM THE BRICK MARKETING BLOG: