Finding a Reputable Digital Marketing Agency
Written by Nick Stamoulis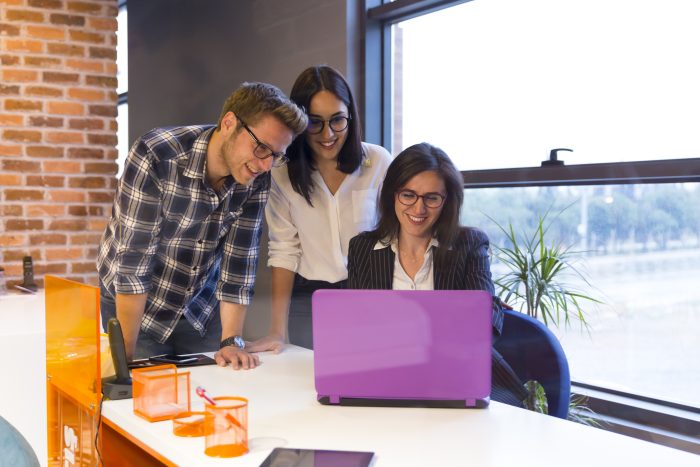 So, you know that you want to work with a digital marketing agency to help you achieve your business goals. The problem is, there are a lot of companies out there. It can be hard to not only find an agency that will be a great fit for your company, but also one that has a good reputation. How do you separate the good ones from the bad ones?
Here are some insights that will help with the selection process of hiring the right digital marketing agency to work with:
They Need to Honor That All Businesses Are Different
No one business is the same, and therefore the digital marketing agency you work with shouldn't treat it that way. Sure, there are principals that will always be part of the digital marketing mix, such as social media, content marketing, and SEO. However, the approach will be different depending on the business.
If they treat your business just like it's any other business in a boilerplate approach – this is a red flag. They should appreciate your difference and adjust their strategy for your business accordingly. If they don't, you should move on and find another agency to work with, instead.
Make Sure They Care About Your Business Goals
A reputable digital agency that is good at what they do will express an active interest in your business goals. They will ask a lot of questions, and then recommend a strategic direction that will help you achieve your goals. This is what separates the high quality, reputable firms from the low-quality ones. Low quality agencies are somewhat vague when it comes to their strategic direction.
For example, they may say they'll help you increase traffic from the search engines. On the surface, this is a great goal and looks impressive. However, are they actually helping you get targeted traffic? That's actually a huge distinction. Traffic is useless unless it's targeted.
Not only that, but does increasing traffic actually help you achieve your goals? Probably, but you need to make sure you are clear on what they are saying versus what you expect. You want your business goals met, and they need to express that they understand and have developed a strategy that will help.
Get to Know Their Reputation
Finally, you need to learn how to assess their reputation. These are some things to look at:
Case studies and testimonials. Look for clues that their testimonials and case studies are actually genuine. These days, it's all too easy to fake these.
Business duration. How long have they been in business? While this isn't necessarily a marker of a quality firm, this is a good start. In the digital marketing world, it is easy to start an agency, but not as easy to stay in business long term.
Their own marketing. What is their digital presence? How is their website? Assess their online presence. This can tell you a lot about how good they'll be for.
Ultimately, you want an agency that aligns with your goals, has a great reputation, and has the skills you need to succeed online.
Categorized in: Digital Marketing
LIKE AND SHARE THIS ARTICLE:
READ OTHER DIGITAL MARKETING RELATED ARTICLES FROM THE BRICK MARKETING BLOG: