Title Tags Are Important for SEO
Written by Nick Stamoulis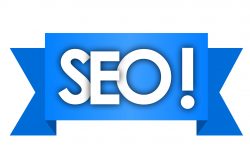 When it comes to SEO, there are many things that you can do that make a difference. Each of these elements, when taken by themselves, don't have a discernible impact. The magic of a good SEO program is the consistency it takes to execute it. It is this consistency that will yield results over the long term.
There are two basic elements of SEO to consider. The first are the elements that can be seen with the visible eye, such as the words on the page. There is also some backend items to consider, and the title tag is one of these elements. Make sure you put some thought into writing your title tags. Here's more information:
Why Are Title Tags Important
One of the elements that are important for SEO is the title tag, and every page of your website should have one. The title tag tells search engines what your page is about and helps them decide whether to display your listing in the search results. A good title can distinguish between getting clicked on and being ignored.  A good title tag should be descriptive and concise, focusing on keywords relevant to the pages content.
It is important to note that the title tag also helps with usability. A relevant and descriptive title lets users quickly decide whether your page has the information they're looking for. A good title can also help you stand out from the competition and entice users to click through to your site.
While the title tag is not the only factor that helps the search engines determine how often your website will be displayed for search results, it is still an important element to consider when optimizing your website for search engines. Not only that, but a well-written title tag can also help improve the click through rate, or CTR, from the search engines.
Writing and Placing the Title Tag
The title tag should be placed within the head tag of your HTML code and should ideally be no longer than 60 characters. Keep in mind that search engines will truncate too-long titles, so it's important to be concise. In addition, your title should include your target keywords to help improve your ranking in the search results.
Overall, the title tag is a vital component of on-page SEO that should not be overlooked. By including target keywords and crafting an appealing title, you can improve your ranking in the search results and increase traffic to your site.
While a title tag may seem like a small and insignificant part of your website, it plays a critical role in your search engine optimization (SEO) efforts. The title tag is one of the first things that a search engine crawler will see when it arrives at your website, and it helps to give the crawler an idea of what your website is about.
Your title tag will be used as your website's headline when it appears on the search engine results pages (SERPs). As such, it's important to ensure that your title tag is keyword-rich and accurately reflects the content of your website. While there are no guarantees regarding ranking highly in the SERPs, optimizing your title tags is a good place to start.
Categorized in: Content Marketing, SEO
LIKE AND SHARE THIS ARTICLE:
READ OTHER DIGITAL MARKETING RELATED ARTICLES FROM THE BRICK MARKETING BLOG: