Digital Marketing Should Help Grow Sales
Written by Nick Stamoulis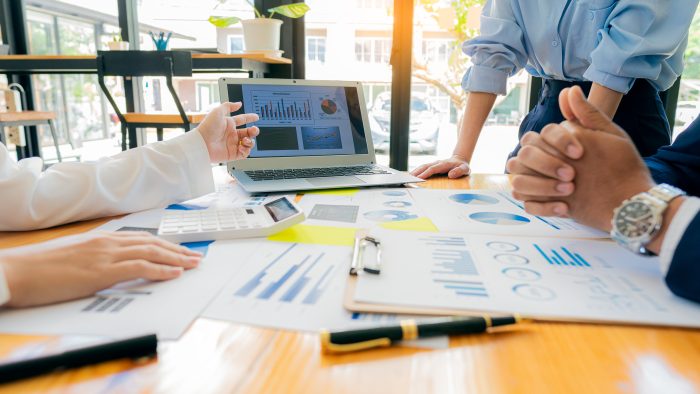 When it comes to making sales, having a website and advertising every now and then isn't going to help your business thrive as much as you hope. Competition online is massive, with new businesses popping up every day to vie for customer's attention and money. While not every business will be good or competition for you, many are. Getting ahead with your business requires a strong digital marketing strategy. Here's what you need to know to help improve your digital marketing strategy and grow your sales:
Know Your Target Customer
To create a successful digital marketing plan, it's important that you know your target audience. You need to know their location, age range; interests, and their online habits, such as what social media platforms they are most likely to use. With this information, you can direct your marketing specifically at them. When your target audience performs searches, they will see your website, blog, and social media at the top of the search engine results, which lets them know you are offering what they are looking for.
Create Engaging Content
Using what you've learned about your target audience, you can create content that appeals to them. Creating content that speaks to your audience will encourage them to engage with your content and visit your website. Content should not be created with a sales pitch in mind. People know when content is attempting to sell and it's a turn-off for them. Content should inspire, educate, and help your target audience.
You should also aim to post fresh content regularly. Create a schedule that you can stick with. By offering this type of content, your target audience will be inclined to visit your website to learn more about you, your business, and your products or services. With this will come more sales and increased revenue for your business.
Be Active with Social Media
You know it's important as a business to have social media accounts on most platforms, but being active on them is equally important. Social media is the easiest way to engage with customers. Not only can you share fresh content with your followers, but you can respond to comments and questions left by users. When potential customers see you interacting with people, they will see you as a business who cares about their customers.
This is important for consumers because they want to know that if they have questions, concerns, or feedback, you are open to receiving them even if they aren't positive. Be gracious to everyone who communicates with you. If someone has an issue, be open to resolving it. When you are seen as a business who cares about its customers, you will see your sales increase.
Your digital marketing efforts can help to grow your sales if you approach it correctly. Knowing your target customer is the ideal starting point. From there, you can appeal to them with well-written, informative content and a positive social media presence.
Categorized in: Digital Marketing
LIKE AND SHARE THIS ARTICLE:
READ OTHER DIGITAL MARKETING RELATED ARTICLES FROM THE BRICK MARKETING BLOG: