Algorithms Shouldn't Dictate a Digital Strategy
Written by Nick Stamoulis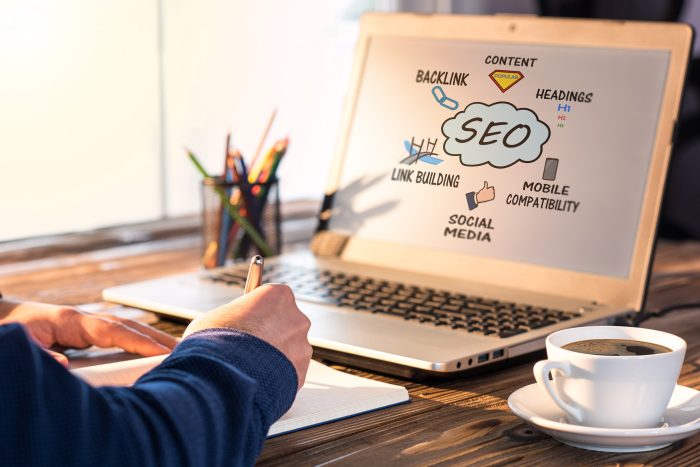 Every social media platform and search engine has its own algorithm. Algorithms can be useful in determining what posts are getting the most attention and what hashtags are being used. This can be helpful in targeting your social media ads. In turn, this can help a business use their marketing budget in a smarter way. Algorithms can also help in creating more engaging content. While there are benefits to algorithms, it's important that you don't let them dictate which direction you take your digital marketing strategy. Here's more information:
Algorithms Don't Understand Context
Your digital marketing relies heavily on knowing who your target audience is. Your messages need to be attuned to this audience, and unfortunately, algorithms do not understand this. Your target audience can be sensitive to different factors, such as their mood, previous decisions, the people around them, music they are listening to, and even hunger and the weather. Algorithms can be helpful with certain variables, but context which can determine a person's choice are often not part of that.
Focus on Your Audience
As mentioned, algorithms can be useful for certain variables. When creating a digital marketing strategy, knowing your target audience is going to be your path to success. You are going to reach consumers who are interested in the services or products that you offer through relevant messaging. Knowing what your audience wants and needs to see is a sure way to make sure you are placed in front of their eyes. One great benefit of all algorithms is their goal to connect you with your target audience. Algorithms determine what users will see first based on their behavior.
As a business owner, your target audience should be your priority. As long as you are sure to implement keywords and phrases into your content and posts, your SEO is likely to do well and launch your search engine results to the top. Your audience, followers, and customers want content they can benefit from. This content should be high-quality, informative, and offer them ways to improve their life. This is the kind of content they will keep coming back for. Don't worry about succeeding with the algorithms. You should focus on appealing to your target audience.
Algorithms are Updated Frequently
Relying on algorithms can be time-consuming because they are updated frequently and not all changes are made public. While it doesn't hurt to stay on top of the changes, you don't want to change your digital marketing strategy this often, especially when every search engine and social media platform has their own algorithm. When you find a digital marketing strategy that works for you, stick with it. When it comes to keywords, you want to do keyword research often so that you know exactly what your target audience is searching for. You create content on a regular basis and you want to include keywords that will help your search engine results.
Algorithms can be beneficial for your business, but you shouldn't use them to dictate your digital strategy. By focusing on your target audience and offering what they want and need, your business will see positive results.
Categorized in: SEO
LIKE AND SHARE THIS ARTICLE:
READ OTHER DIGITAL MARKETING RELATED ARTICLES FROM THE BRICK MARKETING BLOG: