What Does a Fractional CMO Do?
Written by Nick Stamoulis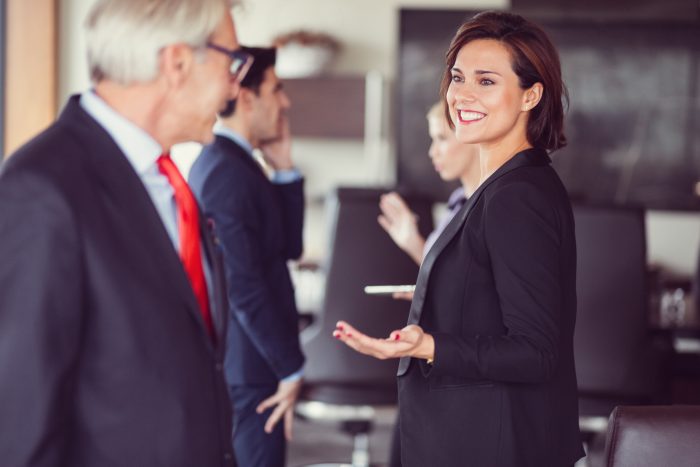 A fractional CMO (Chief Marketing Officer) takes care of the same tasks as a full-time CMO, but in a part-time capacity. The benefits of hiring a fractional CMO include getting the expertise you for a short period of time and for a fraction of the cost of hiring a full-time CMO. Here's more information about fractional CMOs, what they do, and why you should consider hiring one:
The Role of a Fractional CMO
A fractional CMO is an experienced marketing leader who works in a part-time capacity. Consider a fractional CMO a temporary executive addition to help your management team. Their role can vary depending on the company they work with and the project they are asked to contribute to. A fractional CMO will bring their digital marketing strategies and experience to your team and whatever they are tasked with.
Fractional CMOs can focus on business growth and audience growth as well as help to implement management strategies. They will bring a market-based perspective to a company to create a strategy and implement organization. Imagine getting insight into practices that are used by larger companies, even if you're just starting out.
Put simply, a fractional CMO will provide your business with feedback, instruction, organization, and training that will help your team learn and grow to achieve goals.
Why You Should Consider a Fractional CMO
A fractional CMO's goal is to help a company's marketing campaigns succeed. If a company has had lukewarm success with their marketing strategies, hiring an expert can help bring in a different perspective and fill in the gaps. It's easier for an outsider to see where the shortcomings are and bring in fresh ideas and experience from working with other businesses in the same industry. They know what works and what doesn't.
Help In-House Marketing Teams
A fractional CMO can help your in-house marketing team function better by outlining clear roles and goals. If your team lacks marketing expertise, a fractional CMO is the perfect person to teach them what they need to know.
They can help them to divide and manage the required duties, help hire new employees if needed, and help to create a cohesive brand image that everyone is clear about. It's important that the in-house team is on the same page so that they aren't all moving in different directions.
Better Achieve Your Goals
A fractional CMO can help your business to soar to new levels. If your business has been stagnating, a fractional CMO will help revamp your digital marketing efforts by first determining what isn't working or needs additional support. The fresh eyes of a fractional CMO can also help to create new marketing ideas.
If you've considered hiring a CMO, but don't have the budget or don't require full-time services, a fractional CMO is the perfect alternative with all the benefits at a part-time cost. You will receive guidance and knowledge that your in-house marketing team can use to achieve your business goals.
Categorized in: Digital Marketing
LIKE AND SHARE THIS ARTICLE:
READ OTHER DIGITAL MARKETING RELATED ARTICLES FROM THE BRICK MARKETING BLOG: