Deliver the Right Content to Your Audience
Written by Nick Stamoulis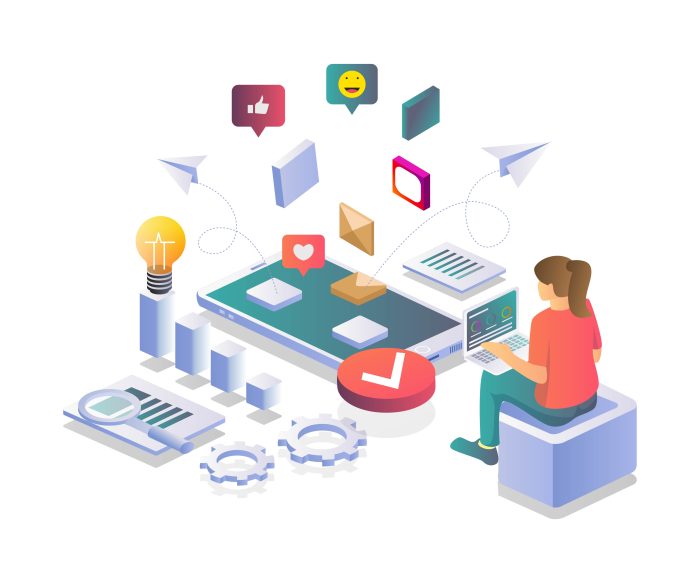 Creating content for your business is important to its overall success. Putting out content on a regular basis isn't enough though. You want to hone in on who your target audience is and create high-quality content that they are eager to engage with. If you're not creating the right content for your specific, targeted audience, they are unlikely to find it. Here are some tips to help you write content that will attract the audience you want:
Cover Appropriate Topics
Knowing your audience means knowing what they are searching for and consuming when it comes to content and products or services. Topics matter when it comes to creating content for your growing business. If you're creating high-quality content, but it isn't content your target audience is interested in, it's not going to attract them. And if they aren't discovering your content, they aren't going to become aware of your products and services.
When creating content, put yourself in your audience's shoes. Learn what keywords they are using to search using keyword research and take advantage of social media to find out what they're talking about and what they need. Using this information, you will create content that appears at the top of their search results and drives visitors to your website and social media.
Speak Your Audience's Language
Knowing who your target audience is, is important because your content needs to speak to them in a way they understand. One audience may require a more serious tone, while another prefers a casual tone. If your audience is more casual, creating content that appears stuffy and full of complicated words won't appeal to them. They will click out of the content as quickly as they clicked in.
Writing in a tone your audience will connect with is an important part of content creation for your business. Observe your target audience on social media and see how they speak with others. Also, look at who else they follow. This can give you great insight into the type of content they flock to. Pay attention to length of content, the tone, and types of words used.
Content Style Matters
Similarly, to tone, the style of your content matters just as much. Style is the way in which you present your content. This can include the words you use, but also the way you organize information. For one type of audience, paragraphs of data-driven informative text might work well, but for another audience, a list style that is kept short and sweet is more appealing.
Knowing your audience matters greatly in creating content they will consume and want to see more of. In addition, you want to consider the layout, color scheme, and typeface of your website and blog. Certain styles will appeal more to certain audiences. If your research shows your audience is drawn to vibrant, bold colors and fonts, add those things to your website and content. You don't need to go overboard to make an impact. Your ultimate goal is to appeal to your target audience.
Make your target audience the center of attention when creating content. You want them to read your content and keep coming back for more. Your target audience is your ideal customer, so appealing to their wants and needs should be top priority. Create the right content for them.
Categorized in: Content Marketing
LIKE AND SHARE THIS ARTICLE:
READ OTHER DIGITAL MARKETING RELATED ARTICLES FROM THE BRICK MARKETING BLOG: