Social Media Authenticity is Important
Written by Nick Stamoulis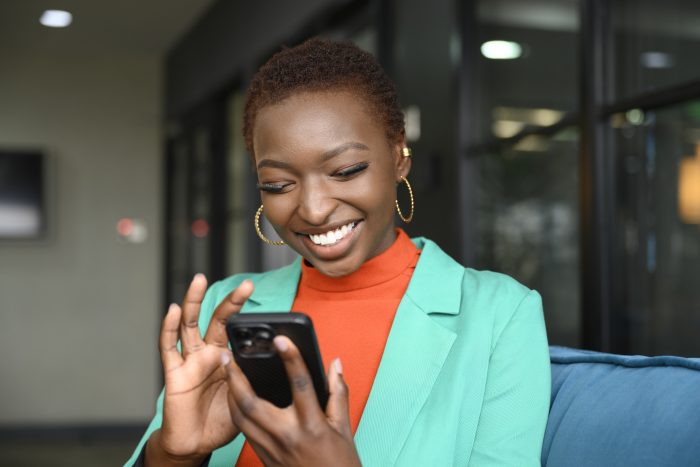 Staying true to your brand or business on social media is important. It can also be difficult given the amount of competition there is vying for consumers' attention. Social media is one of the quickest ways to get your brand noticed and recognized. You are giving your audience insight into who you are and what you have to offer. Social media allows you to share your business values and goals. Learning how to mesh being true to your brand while also competing with other businesses can be tricky. Here's what you need to know:
Why Authenticity Matters
Authenticity helps to build connections and trust in your audience and potential customers. On social media, it can be a struggle sometimes to be authentic when you want to portray an image of the perfect company. Being authentic is actually more relatable to most people than pretending to be someone you're not. When you can be honest and vulnerable, people will sense your authenticity and be more open to trusting what you say and offer.
Share Your Story
Your business has a story and communicating it with your audience is a good way to help them feel closer to it. You might want to share how the business was built, including struggles that were overcome, the people behind the business, and why the business was built. By sharing these stories, you help people not only connect with your business, but remember and trust it.
Know What You Offer
Identify your values and goals before you begin posting on social media. If you give consumers conflicting ideas about who you are, this will leave them confused and unsure if they are able to trust you. Similar businesses who know what they stand for and aren't afraid to say so will grab the attention of your target audience.
Your goals and values help to create your personality on social media. You can stand out from the crowd for your humor, sincerity, sophistication, intelligence, creativity, or seriousness. You can probably think of businesses that stand out from their competition by remaining true to what you stand for. Consumers not only respect that from companies, but expect it.
Communicate Values to Team Members
In order to be consistent across social media platforms and other forms of digital marketing, communicating values to all team members is important. This means when new people are brought on board, you need to make it clear what your business stands for. The person or people running the social media side of things need to make sure they articulate these values to followers and those exploring options. You trust each team member to embody your business's values when communicating with people on social media.
Focus on Customers
As a business, your customers are important. Valuing your customers should be top of mind when involved in social media. You not only want to post content that informs and educates, you want to engage with your customers so that they know you appreciate their time and attention. A business that makes its customers a priority will not only retain current customers but attract new ones as well. Your target audience wants to be able to trust your business and showing that you value them makes a difference.
Take the time to respond to social media comments and questions, even the negative ones. Responding in a timely manner and graciously will make a good impression. Being transparent on social media by being open and honest is a great way to boost your authenticity in the eyes of others.
Authenticity on social media is a positive trait that will benefit your brand and business. Your target audience will feel connected to you and in turn like and share your posts and purchase what you have to offer.
Categorized in: Social Media
LIKE AND SHARE THIS ARTICLE:
READ OTHER DIGITAL MARKETING RELATED ARTICLES FROM THE BRICK MARKETING BLOG: