How White Papers Help Content Marketing
Written by Nick Stamoulis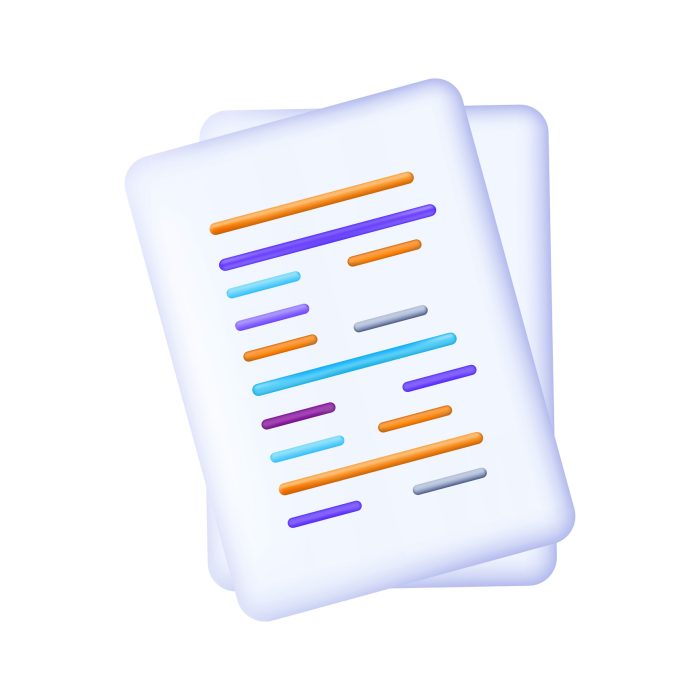 White papers are an informational document that is used to promote a service or product. It is typically used by sales and marketing to convince people to make a purchase.
White papers are intended to convince buyers to purchase from one business over another by explaining the benefits and how the service or product is perfect for solving a specific problem.
Here's what you need to know about how white papers can help your content marketing strategy:
White Papers Showcase You as an Expert
While white papers are good for helping to generate leads, they can be used for other purposes. One way to use white papers is to establish yourself as an expert in your field. You have an opportunity to educate your audience about your industry and your company. The more they get to know you, the more they will feel like they can trust you.
This type of white paper might contain less promotional material, but it is valuable to your audience who may finish reading it and decide to look further into your brand and business. People who know they can trust someone to give high-quality information are more likely to make a purchase.
White Papers Help Generate Leads
Because white papers are so informative to readers, they can be beneficial in generating new leads. As mentioned above, white papers allow you to showcase your expertise in a way that a blog post or article may not do because they are much shorter. When someone goes into reading a white paper, they know they are going to be given more in-depth and researched information. White papers are known to have a high conversion rate thanks to the combined efforts of education and persuasion.
White Papers are an Outlet For Valuable Research
When you're on your own path of discovery to make, market, and sell your product or service, you wind up with a lot of research that benefits not only you, but can benefit potential customers as well. In addition to research, white papers allow you to add your own thoughts and ideas. Combined, you can gain an edge on your competition by establishing yourself as an authority.
Creating a white paper from all of your research can also benefit your backlinks as people will want to use you as a source in their own blog posts or articles. There is a lot of information floating around, but much of it is the same and not well-researched. By having a unique piece of content like a white paper for people to learn from, you are providing value to those interested in what you have to offer or have an interest in the subject.
White Papers Can Help Boost Social Media Presence
When you spend time and energy creating white papers, you want to advertise them and social media is the perfect place. Share your white paper across all platforms that you're active on. The likes, shares, and comments from followers and others can help spread word about your white paper as well as your social media accounts, which may gain an even greater following. In addition to social media, white papers can also help to build your mailing list. If you have a newsletter, offering people your white paper for free when they sign up can be a tempting offer.
Consider white papers a valuable addition to your content marketing strategy. Not only will you be providing high-quality information to your audience, they will likely follow you on social media, consume your blog content, and make purchases.
Categorized in: Content Marketing
LIKE AND SHARE THIS ARTICLE:
READ OTHER DIGITAL MARKETING RELATED ARTICLES FROM THE BRICK MARKETING BLOG: