Hire the Right Digital Marketing Partners
Written by Nick Stamoulis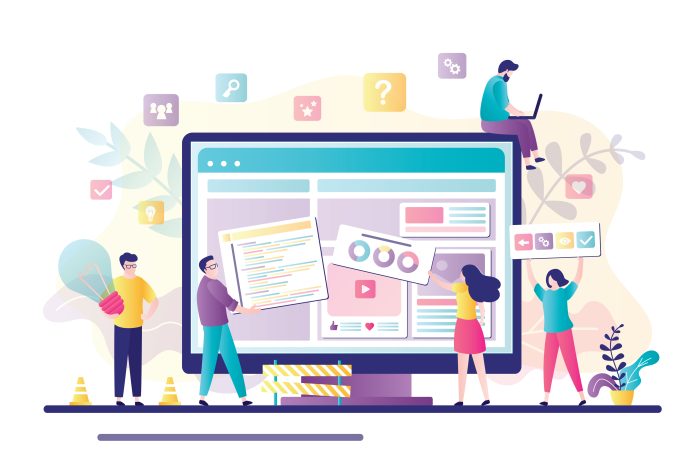 Hiring a digital marketing partner involves more than making sure they have knowledge and experience.  Those things are important, but bringing in a partner to help with your digital marketing campaign requires overall compatibility. You have to treat the relationship like a true business partnership, otherwise you won't get the results you expect. It's all about hiring the right partners, and it might take some up-front research to get you there.  Here's what you need to consider before hiring a digital marketing partner:
Communication Style
When you hire a digital marketing partner, it's important to know that your communication styles will complement each other. Regular communication is important so that you're always kept up-to-date on what's happening with your campaign. You should be able to contact your digital marketing partner whenever you have a question or concern and know they will get back to you in a timely manner. Open and honest communication is crucial for a successful partnership. If the agency that you hire is more laid back and takes time to respond and doesn't seem to take your inquiries seriously, they probably aren't the right partner for you.
Shared Priorities
Before you hire a digital marketing agency, it's necessary that you understand your goals for not only your business, but for the partner you choose as well. You need to be able to communicate your expectations clearly to potential partners in order for them to be on the same page. They should be able to tell you if they are able to deliver on what you need or not. You can break down your goals into deliverables that your digital marketing partner will understand and should be able to execute. Articulating your expectations will leave you with the same priorities rather than them having to figure out what you need through trial and error.
Work Ethic
When you hire a digital marketing partner, you want someone who is going to care as much about your business and goals as you do. This means they meet deadlines and put in the time required to do quality work. You don't want to have to babysit your digital marketing partner in order for them to accomplish tasks.
Getting referrals from people you know and trust is a good way to make sure you are hiring a digital marketing agency who will do the job. You can also ask former clients how they felt about the job that was done by your potential partner. You can find clients by checking out the portfolio of the agency you are considering. There is no shortage of digital marketing companies to choose from, but they aren't all created equal, so you want to make sure your work styles are similar.
Range of Services
Your business and digital marketing goals will require specific services. When considering hiring a digital marketing partner, you need to make sure they offer the services you need. Not every digital marketing company offer every service. Before you begin looking at digital marketing agencies, make a list of services you need that will match with your overriding goal.
This will make it easier to narrow down your options. In addition to knowing what services you will need, you want to check the expertise and experience the agency has with them. This will require looking at their portfolio. A good portfolio will showcase the digital marketing agency's best work and give you insight into their approach to marketing and design style.
Choosing a digital marketing partner to hire might seem easy due to the sheer number of agencies available. All agencies aren't created equal and you need to make the best decision for your business. This means making sure they align with your needs, work ethic, and communication.
Categorized in: Digital Marketing
LIKE AND SHARE THIS ARTICLE:
READ OTHER DIGITAL MARKETING RELATED ARTICLES FROM THE BRICK MARKETING BLOG: