Should You Use Digital Marketing Tools?
Written by Nick Stamoulis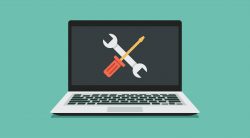 When it comes to digital marketing, it is true that you don't necessarily need a lot of tools in order to execute a great strategy. You can easily do it yourself, but the truth is, you might not want to. There are plenty of tools out there that can help make your job of executing the strategy much easier. Here are some thoughts that will help you decide if using digital marketing tools is the right approach for your business:
Assess Your Current Resources
Before you decide if you should use tools to help execute your digital market strategy, you should take inventory of your current resources. Do you have a lot of in-house personnel to help you execute tasks or could you use more hands? Do you have enough resources to help you plan, develop, and execute your digital marketing plan? If not, you should consider bringing in some tools to help. If you do have enough resources, the tools may not be what you need. It may take a while to gather all this data, but the efforts will be worth it. They will help you determine if you can reach your goals on your current resources or not. If not, you should consider using tools to fill in the gaps.
Get to Know Your Goals
The next thing you should assess is what your goals are for your digital marketing and for the business as a whole. Is your current digital marketing plan helping the business achieve its objectives? Why or why not? If your business objectives aren't being met, it could be because you lack the resources to properly execute the plan and should consider using digital marketing tools. Of course, there could be a variety of reasons why the business isn't achieving its goals, but this is just something to keep in mind. As you can see, knowing your goals is a vital part of reaching them and determining if you have the right tools to meet your objectives.
Determine How Efficient You Are
A good reason why you should use digital marketing tools is that they can help create efficiency, especially when they are used properly. First, most are flexible and adaptable, which means that you can customize the experience to suit your needs. For example, if a business is trying to increase their revenue and sales, you can use different tools to help you place ads on social media to target a specific audience. Tools can also help you analyze data, perform keyword research, and even help you with some SEO tasks, like disavowing bad links. You can always find a tool to help you with whatever you need, and some tools offer comprehensive solutions.
Are you wondering if you should start using digital marketing tools to help with your campaigns? There is no easy way to answer this, and a lot depends on the nature of your business, your goals, and your current resources. The truth is, they can be incredibly helpful, as long as they help you meet your needs. Otherwise, they will just be a waste of money.
Categorized in: Digital Marketing
LIKE AND SHARE THIS ARTICLE:
READ OTHER DIGITAL MARKETING RELATED ARTICLES FROM THE BRICK MARKETING BLOG: