Keep Your Audience Interested on Social Media
Written by Nick Stamoulis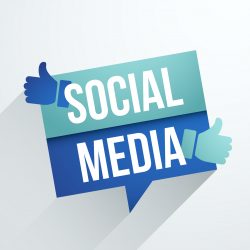 Social media is an essential piece of your digital marketing strategy, and it can help brands and businesses boost their marketing campaigns. People seem to use social media daily these days, and each of these people could be a potential audience member. However, once you capture someone's attention, you need to keep it. In fact, it is much easier to keep them engaged rather than struggle to get their attention in the first place. You want to capitalize on this. Here's some advice as to how:
Post to Social Media Often
One of the things that goes wrong with social media is that businesses don't stay active enough on their accounts once things are set up. They tend to make a few posts here and there, without consistency, and hope that will be good enough to make an impact. This is the last thing you want to do!
Once you've captured someone's attention, you can't fall off their radar because if you do, they will lose interest and maybe give their attentions to a competitor. When you have their attention, you need to keep it by posting often enough.
Keep Up with the Trends
It is important to keep up with the times so that you do not appear out of touch on social media. It is another way that you can make your posts unique and interesting and ensure that your audience feels that they are getting something new from your brand. Many companies use social media to keep their products relevant, which may be an excellent strategy for you.
However, trends can be tricky. You don't want to jump on a trend just because it exists. You need to make sure that it will be relevant for your business. If it isn't, you should skip it. If you jump on an irrelevant trend, your audience could get annoyed and leave you.
Consider Your Brand
Brands have their unique brand image and phrase that they often use to describe themselves. If your brand isn't solid, you should make every effort to nail your branding down before you become active on social media. If you don't take this extra step, your audience may be confused and won't stick with you for too long. If you are consistent, people will know what to expect from your content. If you are not consistent, they might be confused with your content. If people are confused, they may not stick with you.
Social media is an excellent platform for businesses to market themselves, and it is important to remember that it is about the conversation. People want brands to talk about their products and share experiences, so you should try and make the experience as enjoyable as possible. It will increase the number of people who see your posts and increase your interactions with your brand on social media, and you will be able to get more done.
Categorized in: Social Media
LIKE AND SHARE THIS ARTICLE:
READ OTHER DIGITAL MARKETING RELATED ARTICLES FROM THE BRICK MARKETING BLOG: