Local Social Media Best Practices
Written by Nick Stamoulis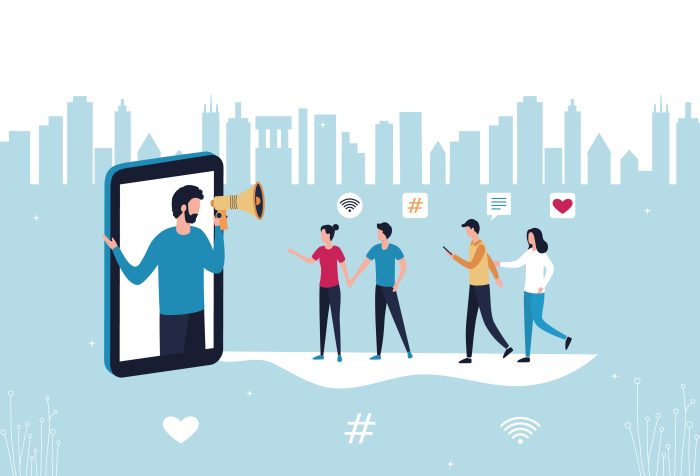 Building a local social media following can do a lot to boost your brand or company. Developing a social media plan should include improving local exposure so that you can cater to the community around you.
Here are some things to consider when using social media to promote yourself locally:
Create Engaging Content
Social media depends heavily on engaging content and targeting your local audience is no different. Your local customers and potential customers want to read content that informs them, answers their questions, and helps them to better understand how you can help them. Your content should be high-quality and encourage engagement through likes, shares, comments, or all three.
You can also create polls that will help you to gauge local public interest. Don't be afraid to ask questions that relate to your industry, especially if it's a hot topic. You can get word-of-mouth going around your brand or company by starting conversations that get people thinking and talking.
Leverage Hashtags
Marketing locally on social media can benefit greatly from the use of hashtags. You can reach a much larger group of local customers by using hashtags in a smart way. Hashtags that will improve your reach in general include:
Branded Hashtags. These are specific to your brand and can include your name, product/service name, or company tagline.
Trending Hashtags. These are useful if there is a hot topic in your industry that is getting a lot of attention. Trending hashtags can help improve your visibility.
There are also hashtags that will boost your visibility on a local level:
Niche Hashtags. Your first instinct might be to use popular hashtags to get noticed when, in fact, it's easier to get lost in all the results. You can increase your visibility by using niche hashtags and targeting your local target audience.
Location Hashtag. In addition to a hashtag that lets your local audience know what you're about, a hashtag that represents your city or state can also help in creating local buzz.
Audience Hashtags. Your target audience remains important locally, so don't forget to include a hashtag that lets them know you're there for them. For example, #glutenfree, #vegan, #fitness.
When using hashtags, don't go overboard. Use appropriate hashtags for each piece of content posted. Cluttering your posts with hashtags is unappealing to your followers, makes them hard to read, and can make you look desperate.
Showcase Local Reviews
Social proof is important for consumers. They rely on the reviews of other consumers to make their purchasing decisions more than they rely on what you say about your own brand or company. While informing your social media following about your services and products through high-quality content is necessary, social proof is as well.
Showcasing your local reviews on your website and on Google My Business listing is a good start, you can also promote your local reviews on your social media feeds. Get creative when sharing your best local reviews. You can add an image of the product that has been reviewed. Images always draw users' eyes to posts.
By boosting your local social media presence, you can increase visibility for your brand and company and therefore increase revenue.
Categorized in: Social Media
LIKE AND SHARE THIS ARTICLE:
READ OTHER DIGITAL MARKETING RELATED ARTICLES FROM THE BRICK MARKETING BLOG: