Using Case Studies for Content Marketing
Written by Nick Stamoulis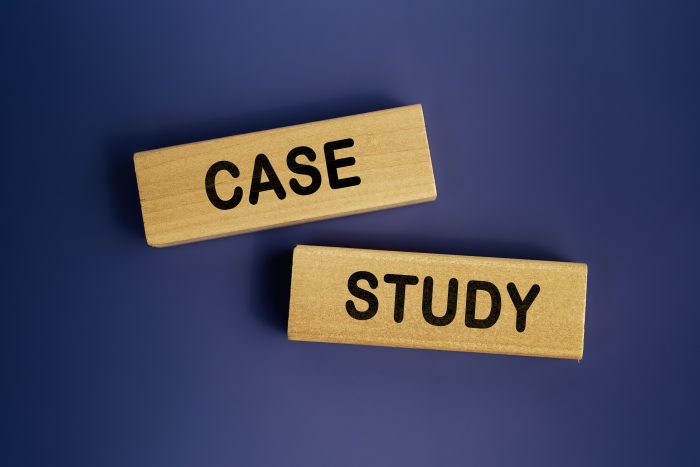 The content you put out can impact the future of your business. Content is meant to drive traffic to your website, add value to your target audience's life, increase brand awareness, and generate more leads. Content marketing can also be used to drive more sales to your business. Here is important information to consider when using case studies for content marketing:
What is a Case Study?
Case studies are a valuable tool that allow you to highlight customer stories of having purchased and used your product or service. They outline the problem faced by the customer before using the product or service and then explain how it solved the problem. The positive impact of case studies is the ability to improve click-through rate, website traffic, and lead to increased sales.
Case Studies Build Trust
When potential customers are weighing their options about buying from your business or someone else, case studies prove to be beneficial. Case studies are data-focused, so they include rhe problem that a customer started with and how your product or service got them through it. When someone has used what you offer and a case study is created, this is social proof. They provide potential buyers with the information they need to decide if making the purchase is right for them. Case studies help build your credibility within the marketplace.
When you create content to market your own products or services, there is no real-world validation involved. This is where case studies can come in and help build the trust in your brand that people are looking for before they invest their money. Building trust isn't the only benefit of case studies though. Here are a few more:
Educate potential customers on the benefits and value of your service or product
Position yourself as an industry leader
Guide potential customers through the buying journey
Allow you to focus on the "why" of your service or product
How To Use Case Studies
Your content marketing should include case studies. They are the perfect written material for your website and can contain keywords that will help your search engine results. Fresh content with keywords that relate to your services or products will improve your website's visibility. Thanks to case studies narrative structure, keywords can easily be implemented into them.
Your blog, landing page, social media accounts, and even newsletters can feature case studies. This will drive more traffic to your website and customers are more likely to convert when case studies are available. Visitors are most likely to see your homepage first, so it's the ideal place for a case study. From there, visitors will explore your website, most importantly the page where you are selling your product or service.
Case studies are content that can benefit your business in a number of ways. Adding case studies to your website and sharing them on social media can improve your search engine results and drive more traffic to your website and help to increase conversions. Best of all, case studies increase your chances of potential customers making purchases because they provide social proof.
Categorized in: Content Marketing
LIKE AND SHARE THIS ARTICLE:
READ OTHER DIGITAL MARKETING RELATED ARTICLES FROM THE BRICK MARKETING BLOG: