Homepage SEO Takes More Time
Written by Nick Stamoulis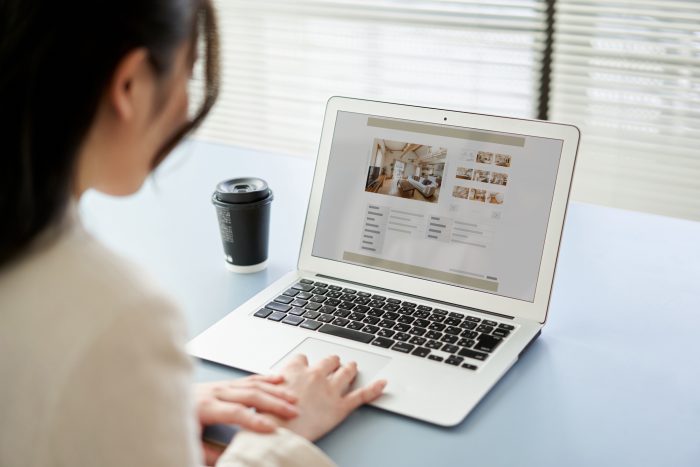 When thinking about SEO, your focus may be mainly on content, making sure it's optimized with relevant keywords and sharing topics your audience is searching for. Optimizing your website's homepage is another area to consider when thinking about your SEO strategy.
It's not enough to simply welcome people to your page and let them find their own way around. You want to provide information, guidance, and even suggestions via links. When creating your homepage while focusing on SEO, here are some things you should consider:
Website Architecture Matters for SEO
If you've never considered how the hierarchy of pages on your website might affect SEO, your homepage may not be optimized. The architecture of your website will allow search engines to find and index each page of your site. Search engines are confused by disorganized website architecture and will not know where to place your pages in the results. This can lead to your pages being buried where no one sees them. Search engines use internal links to discover pages and place them in results. Your internal linking strategy plays a large role in your SEO:
Helps new pages be discovered by search engines
Helps search engines understand what a page is about
Helps pass link authority between pages on your website
Homepage Needs to be Relevant
When creating your homepage, it's important to make sure the content is relevant to the content within your website, blog, and to the business overall. Think of the homepage as the first introduction to your website and business. A potential customer is going to spend time on your homepage getting an idea of who you are, what you have to offer, and how they will benefit. Your headline is the perfect opportunity to tell visitors who you are in a short and sweet way.
Don't leave this important information until later as they might not make it that far. This is where you're going to capture a visitor's attention. It's from here that you can guide them to other areas of your website, such as to a product page to make a purchase, sign up for your newsletter, or to your blog to consume content.
Focus on a Target Keyword
You do keyword research for your blog and website content and your social media accounts, so this research should be put to use on your homepage as well. Choosing a target keyword will help your homepage to appear more relevant to search engines. Your homepage's title should be eye-catching and include the target keyword, but in a natural way. Keep your title within the characters allowed to avoid it being cut off or rewritten by search engines.
Analyzing your competitors will help you discover what keywords they use on their homepages, how they describe themselves, and how they showcase their offerings to potential customers. Examine the top pages on SERPs for your target keyword, so that you can make sure you're able to compete for top spot. Keyword placement is just as beneficial for your homepage as it is for any other piece of content.
Don't neglect your homepage when it comes to SEO. While it may seem like a time-consuming task, consider it the page that anchors your entire website together and helps your search engine results. Any SEO rules that you apply to content on your website or blog should be applied to your homepage as well.
Categorized in: SEO
LIKE AND SHARE THIS ARTICLE:
READ OTHER DIGITAL MARKETING RELATED ARTICLES FROM THE BRICK MARKETING BLOG: