Do You Need Verified Social Media Accounts?
Written by Nick Stamoulis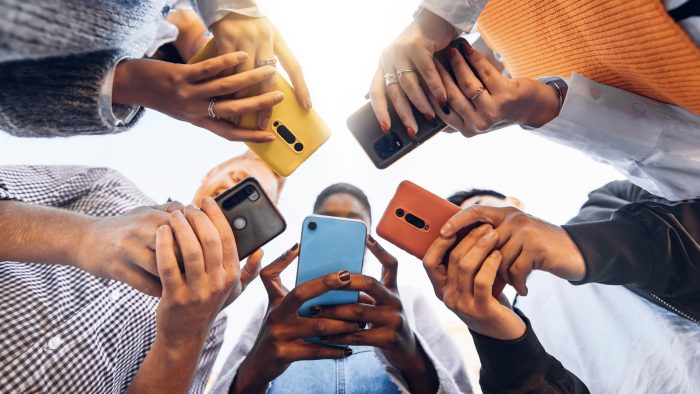 You've seen verified social media accounts across all platforms and have probably wondered if getting verified accounts is the right move for your business. When you're striving to build a successful business, this step should not be ignored. Here are some things to consider when thinking about getting your social media accounts verified:
Proof of Credibility and Reputation
When your social media accounts are verified, this immediately tells people that you are a credible source. Whether someone is already a follower or has just discovered you, a verified account lets them know they have found someone who is who they say they are and can be trusted.
If you have competitors that are not verified on social media, customers are more likely to come to you first because your verification shows that you are trustworthy. A brand or business without a verified social media account may appear questionable to potential followers and customers.
Brand Protection
Having verified social media accounts is important for protecting your brand. If someone intends to harm your brand or online image, having verified accounts can help people distinguish between your brand and someone posing as you. There are many brands and businesses who have to deal with counterfeit accounts posing as them on social media in order to harm their reputation or scam customers out of their money.
Anyone who wants to, can target your followers on social media and send them requests to follow fake accounts or send links to fake sales pages. By letting your followers know that you only post on your verified account, you protect not only your brand but your customer base as well. Having verified social media accounts can also help when reporting fake accounts who are pretending to be you.
Increased Visibility
For your brand or business, having verified social media accounts can give you the visibility that you're looking for. If someone is specifically looking for you on social media, they will type in your brand or business name and your verified account will appear at the top of the search results.
When you have verified accounts, you will also improve the search engine results of your social pages. Similar to how SEO is used for this, verified accounts signal to search engines that your pages are legit and, therefore, they will be made easy for users to find, as search engines want to provide users with high-quality results.
Possible Consequences of Not Verifying Accounts
If you decide against verifying your social media accounts, you may encounter the following situations:
Lost revenue due to potential customers going with a business with verified social accounts
Business or brand harm due to fake accounts
Lower search engine results
Brands and businesses can benefit greatly from having verified social media accounts. Each platform has a different process and cost for verification, but it's worth looking into for the success of your business.
Categorized in: Social Media
LIKE AND SHARE THIS ARTICLE:
READ OTHER DIGITAL MARKETING RELATED ARTICLES FROM THE BRICK MARKETING BLOG: