Make Sure Your Social Media Strategy Works
Written by Nick Stamoulis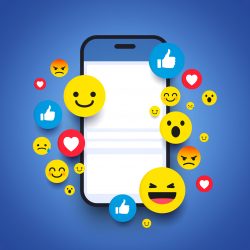 It's true that social media can be a great addition to your digital marketing strategy. However, there are so many different approaches you can take, it can be difficult to know if what you chose for your strategy is actually working. While it is true that a good social media strategy takes a while to really show signs of progress, you might be able to get some early signs that it is working.
You should start checking your progress as soon as you implement the strategy. That way, you can assess if there is an upward trajectory. If enough time passes and you still aren't achieving your goals, you will know that it is time to make some changes. Here are some items you should take a look at while determining if your social media program is actually working:
Engagement
You might start to see early signs that the social media is working if you start to see an uptick in engagement. Look for things like shares, interactions (like leaving comments), likes, and follows to show if people are resonating with your social media posts. When you see many conversations within your niche happening around specific content, you know your strategy is working. In fact, increased engagement is one of the earliest signs.
Lead Generation
This may not apply to every business, since not everyone uses social media for lead generation. However, if this is one of your goals for your strategy, then you should start to see an increase in leads once you begin your campaign. You may not see an increase right away, but the leads should come in. If they aren't this could be a sign that you need to make some changes to your strategy.
Coversions
Conversion rate is how often visitors to your site become prospects. Here, conversion rate has nothing to do with money or price but simply refers to the percentage of people who take action after visiting a website, such as signing up for subscriptions or downloading white papers, etc. This process is called lead-to-prospect. A high conversion rate means your social media strategy is working, but of course, it all depends on your overall goals.
Brand Awareness
How often did you see or hear about a particular brand before realizing that it was related to anything you wanted? Even people who don't have a good relationship with the company know the brand name since they've come across it in advertising or heard others talk about it. Increased brand awareness due to social media campaigns translates to a working strategy. This idea can be a bit difficult to measure, however, since increased brand awareness is often a holistic thing, with social media being just a part of the puzzle.
In order to really know if your social media is working, you need to set clear goals for your social media from the beginning. I you don't, you will have no idea what you are actually measuring. It is important to regularly track progress so you can know if you need to make any changes.
Categorized in: Social Media
LIKE AND SHARE THIS ARTICLE:
READ OTHER DIGITAL MARKETING RELATED ARTICLES FROM THE BRICK MARKETING BLOG: