Why Security Is Important for SEO
Written by Nick Stamoulis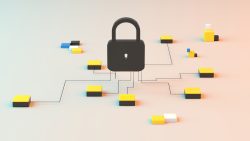 There are many factors at play in search engine optimization. Some may depend on the search engine you use. There are various factors that impact SEO such as keyword optimization, technical considerations such as the URL structure of each link, site content, and also other factors such as the quality of your backlinks.
One factor that could make a difference that people don't realize is that security could also be a factor. For example, if Google deems your site as insecure, they could alert users to the problems on your site, which could prevent them from visiting and will give your traffic a hit.
The goal is to make sure your site is secure and free from these types of concerns. Here's more information about it:
Upgrading Your Site to HTTPS
Google has recommended that sites be secured by implementing an SSL certificate, which will turn your domain into an "https" one. This is a move that not only shows Google that you have taken the extra step to make sure that your site is secure. This is also a move that could build trust with your users. HTTPS will keep internet service providers and public WiFi from placing unwanted ads on your website. If you are using an HTTP domain, Google will warn users if your website is not secure, which could turn people off. Getting an SSL certificate will prevent this from happening.
Keep Users Safe from Theft
Google will warn users when a website is not secure. If the image at the left beside your URL displays a lock, users will see their connection to your website is secure. They can trust that if they enter any personal information like passwords or credit card numbers it will be private.
However, if the image to the left of your URL displays an unlocked lock, users will be notified that they shouldn't enter any personal information on your site because it will be vulnerable to hackers. If your website has a page for receiving payments or users making purchases, you will be at a loss when users decide to dart out of your website because Google has notified them it is unsafe. The same goes for users that would otherwise have proceeded to create an account on your site or enter login information.
Keep Your Site Safe from Hackers
Some company websites may try boosting their off-page SEO through link building on your website without your permission. You may have been advised to use link building to your own advantage on other sites. But when links are not consensually placed on a website, they are from hackers. However, they could be competitors in your field. Scams can also take the form of survey links. Internet traffic will either leave your website and follow these links, or they will exit the link and your website entirely once they discover the nature of these sites.
Taking measures to make your site secure will go a long way to helping your website do well in the search engines. These measures do build trust between you and your audience. They also prevent legitimate security issues from occurring, which can also help with your SEO.
Categorized in: SEO
LIKE AND SHARE THIS ARTICLE:
READ OTHER DIGITAL MARKETING RELATED ARTICLES FROM THE BRICK MARKETING BLOG: