Benefits of Hiring a Fractional CMO
Written by Nick Stamoulis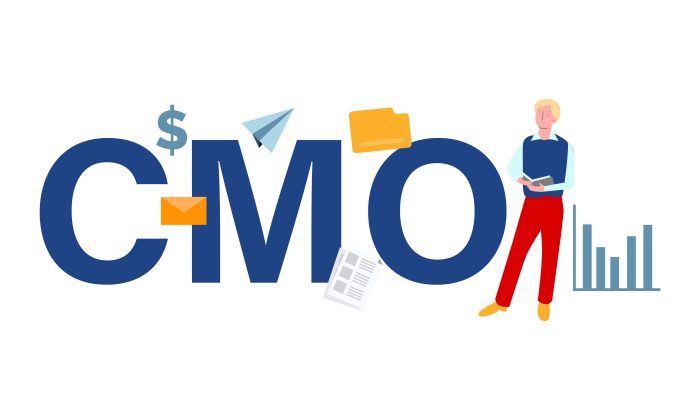 Hiring a fractional CMO can help take your business to the next level. A Chief Marketing Officer can oversee your marketing efforts. If you're on a budget, hiring a fractional CMO can be the perfect resource. A fractional CMO is part-time or project-based, which means their time with you will be shorter than if you hired a full-time CMO.
Here are some of the benefits you can expect when hiring a fractional CMO to manage your marketing team and digital marketing strategy:
Cost-Effective
As mentioned, hiring a fractional CMO is a good option if you are on a budget or don't need a full-time CMO. Even a large business can benefit from the cost savings of hiring a fractional CMO. In addition to saving on a full-time employee, you won't need added space or equipment for a part-time CMO who won't be at the office on a regular basis. If you only need a CMO for certain projects, it makes sense to hire them on an as-needed basis rather than having them on staff full-time and not needing them consistently.
Time-Effective
Fractional CMOs are efficient when it comes to time, since they aren't with you on a full-time basis. They value time as much as you do. When they arrive, they will focus on the specific project or marketing strategy that you hired them for. They aren't involved in the day-to-day tasks of running your business, so they won't have to juggle and manage multiple tasks. This can translate into quicker results since they know they are working on a deadline.
Valuable Knowledge
A fractional CMO comes with a wealth of knowledge that they are ready to use to help your business get to the next level. One of the greatest benefits of a fractional CMO is that they work with many different brands and businesses. They have learned what works and what doesn't work and have experience to back up their ideas. A fractional CMO will come in with a fresh set of eyes and look at your marketing efforts to date.
As an outsider who has seen a variety of strategies through working with other companies, they will be able to implement new strategy ideas for you using what they have learned working with similar companies. In addition, fractional CMOs have access to a network of people who can help in executing your project or marketing efforts, such as creative agencies and other specialists.
In-House Organization
A fractional CMO can come in and observe your in-house team members to see where they are effective and where certain people might be better utilized. If your team doesn't know the role they each play, a fractional CMO can help sort this out and have everyone working to their strengths. Goals can be achieved more quickly when everyone knows what they are supposed to be doing. As an outsider, it's easier for a fractional CMO to spot the weaknesses and gaps within the team and tighten them up.
Hiring a fractional CMO can benefit your brand and business in a number of ways at a fraction of the cost of hiring one full-time. Whether you are just starting out or are an established business looking to level up, hiring a fractional CMO can bring knowledge, organization, and new ideas to the table without long-term commitment.
Categorized in: Digital Marketing
LIKE AND SHARE THIS ARTICLE:
READ OTHER DIGITAL MARKETING RELATED ARTICLES FROM THE BRICK MARKETING BLOG: