Trust Your Digital Marketing Company
Written by Nick Stamoulis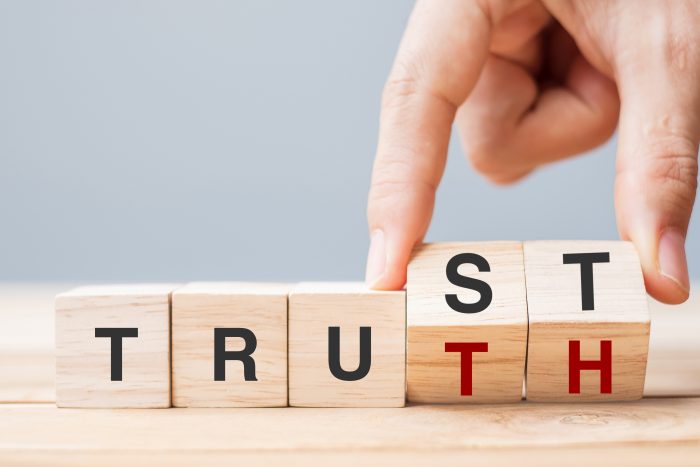 Hiring a digital marketing company to develop your company's website and develop a marketing strategy can be a great decision. Digital marketing companies are experts at what they do and are eager and ready to help when needed. Before hiring a digital marketing company, you want to do your research and find one that suits your needs.
You can determine this by contacting them and asking specific questions. Once you hire a digital marketing company, it's important that you trust them to do their job. Here are some things to consider:
They are the Experts
Before you hire a digital marketing company, you're going to research a few to find the best fit for you. Once you decide on hiring a company, remember that you are trusting their expertise. You may have heard stories from people who got fast results after hiring a digital marketing company, but comparing your results to theirs doesn't help anyone. You don't want to approach the company you hired and question them about why they aren't getting results as quickly. Chances are they are taking an approach that will deliver long-term results instead of using tactics that produce fast results which won't last as long. A digital marketing company has expertise in many areas, including:
Search engine optimization (SEO)
Branding and identity
Customer service
Scalability
Marketing plans
Content creation
Every digital marketing company has their own method. Trust that the company you choose will understand what's best for you by getting to know your company and goals. A good digital marketing company will not make a plan and execute it without understanding what you want.
Access to Resources
A digital marketing company is going to have access to resources that you might not otherwise be able to take advantage of. The company you hire is likely to have a group of agencies and freelancers of web developers, writers, graphic designers, and much more that they trust with their business. This means that you can trust them as well. A good digital marketing company will only use who they think is the best to help them with their clients. They want to produce the best results for you whether they take on the work of writing or designing themselves or outsource to others.
They Hold Themselves Accountable
A digital marketing company who wants the best results for their clients is going to hold themselves accountable. As mentioned, they only pick the right people to take on tasks such as writing, designing, etc. Everyone working for the digital marketing company knows their role and responsibilities. Each one wants to deliver the best quality they can to make clients happy. Together, you have discussed the goals of your company. They understand what you are looking for and will do their best to get you there. It's important that you allow them to do their job without constantly questioning their decisions.
The job of a digital marketing company is to help your company grow and achieve its goals. In their minds, they succeed when you succeed. Trust that the digital marketing company you've chosen is up to the job.
Categorized in: Digital Marketing
LIKE AND SHARE THIS ARTICLE:
READ OTHER DIGITAL MARKETING RELATED ARTICLES FROM THE BRICK MARKETING BLOG: