Why Is a Landing Page Important for Digital Marketing?
Written by Nick Stamoulis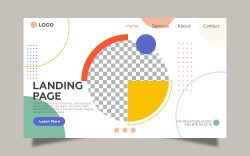 When it comes to digital marketing, you have many tools at your disposal. Landing pages are one of those tools, and they can really enhance your digital marketing efforts. In fact, this is a bit of an underutilized strategy, and one that businesses really should consider when launching campaigns.
However, it can be hard to know how they are best used – not every aspect of digital marketing requires a landing page. Here is a look as to why landing pages are important, and knowing these reasons may help you decide exactly how you can use them:
Improves the User Experience
A landing page can improve the user experience by providing information that is useful to visitors and helps them navigate your website. Let's imagine that you are a travel business that offers a variety of vacation packages and tours for your customers. Then, you run a pay per click campaign to bring attention to a certain type of vacation package that you have on offer.
You should consider creating a landing page for this campaign in order to better connect people who click your ad with the information they want, unless your website already contains a suitable page for this purpose. Not only can it help you connect your audience with the right information, but you can also design elements into the page that will boost conversions.
Boosts Conversion Rates
Landing pages can increase conversion rates, the number of people who complete a desired action divided by the total number of visitors. This is especially true if you sell a product that requires a lot of information and requires users to fill out a lengthy form.
A landing page will give visitors an easy way to get in touch with your company if they have any questions or concerns. They can easily get in touch through an ask us section, which you can use to collect the information from them.
If a landing page is created properly, it will help create a page that will optimize conversions. Even if you have a suitable page on your website already that will help connect people to your site, a landing page offers other benefits, such as a prominent call to action.
Helps Track Marketing Efforts
You can use a landing page to show you how well your digital marketing efforts are doing so that you can improve them or alter them on the fly. Various tools will allow you to track who visits your site, what they click on, and which areas they go to once they've left.
All this information will be available in a report you can access at any time. This is helpful and cost-effective because you do not have to pay someone else to report on these matters.
There are many different landing pages, and it is up to you to decide which will work best for your business. Well-designed landing pages can increase conversions by over 45%, making them an excellent asset to any digital marketing effort.
Categorized in: Digital Marketing
LIKE AND SHARE THIS ARTICLE:
READ OTHER DIGITAL MARKETING RELATED ARTICLES FROM THE BRICK MARKETING BLOG: