How to Make Content Marketing Work for SEO
Written by Nick Stamoulis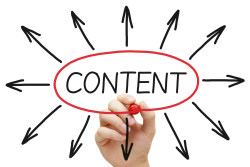 Yes, content marketing is a big part of SEO today. But content marketing in and of itself is not SEO. No matter how great your content is, it's not going to improve your SEO efforts unless you have an SEO mindset while you create it. Here are 5 things to do to make your content marketing work for SEO:
Avoid silos
If your content marketing team and your SEO team are different, they need to be working together. If the work is disjointed it isn't benefiting anyone. SEO needs content and content needs SEO. Content marketers and professional writers may understand SEO at a basic level, but they aren't necessarily SEO people. Content needs to looked at with an SEO eye, looking for opportunities to naturally incorporate the keywords.
Conduct keyword research
When you first optimize your website you're going to have a list of the keywords you want to target. But content marketing is ongoing which means that keyword research should be ongoing along with it as a company evolves and offers new products or services. To start, brainstorm content topic ideas and then dive deeper into those topics using the Google Keyword Planner Tool. Look at the search volume for relevant keywords and decide which keywords make sense to target. If you're just starting out, avoid the "big ticket" keywords to start and focus on the keywords in the middle, where you're more likely to gain traction. Re-visit this keyword list every once in a while, to create multiple posts targeting similar keywords over time. Think about all of the different ways to write an article in order to avoid being spammy (how to do something vs. how not to do something, pros vs. cons, etc.). Over time you'll have new insights to add to each topic.
Look at keyword data
Look at which keywords are already performing well and build upon that. In Google Search Console look at the keywords that are delivering traffic. If you do PPC advertising, look at which keywords are generating traffic and conversions. Focus on these keywords and do some research to see what potential variations may be.
Monitor content performance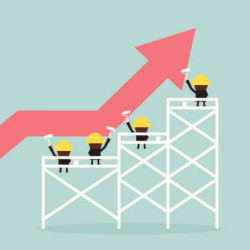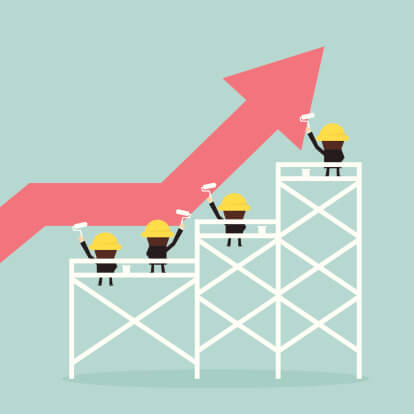 The hardest work may be done once you hit publish and share your content, but you aren't totally done with it. What's the point of all of that hard work if you aren't sure what the results are? Use analytics to monitor which content is getting the most attention, the most traffic and the longest time spent on the page. Narrow your content marketing campaign to focus on these high performing keywords.
Focus on quality
It's better to focus on publishing a few, more robust pieces each week than multiple 300 word or less pieces every day. The well-researched, long form content published by expert writers is going to perform much better than weaker content that is churned out quickly.
Content marketing is essential for SEO, but only if it's written with an SEO mindset. If you're not considering these things as you write content it isn't going to have a profound impact on an SEO campaign.
Categorized in: SEO
LIKE AND SHARE THIS ARTICLE:
READ OTHER DIGITAL MARKETING RELATED ARTICLES FROM THE BRICK MARKETING BLOG: