How to Make Content Marketing Work for SEO
Written by Nick Stamoulis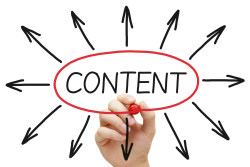 Content marketing has been a big part of SEO  as a whole for a long time now, and it has certainly evolved over the years. Many of the perceptions that you may have about creating content for SEO may not be accurate any longer. However, we can't deny that it is still important.
However, no matter how great your content is, it's not going to improve your SEO efforts unless you have an SEO mindset while you create it. However, these days, having a strict SEO mindset might do more harm than good. You need to make sure that you keep SEO in mind in a strategic way, without hurting the overall quality of the content itself. It's a balancing act, but if you get it right
Take a Strategic Approach with Keywords
If your content marketing team and your SEO team are different, they need to be working together. If the work is disjointed it isn't benefiting anyone. SEO needs content and content needs SEO. Content marketers and professional writers may understand SEO at a basic level, but they aren't necessarily SEO people. Content needs to looked at with an SEO eye, looking for opportunities to naturally incorporate the keywords, and the keywords themselves can also help inspire content ideas.
You might be tempted to do extensive keyword research before you create your content. As mentioned above, keyword research can be helpful, but it shouldn't be everything. Take a strategic approach with keywords. Use them sparingly within the content because your focus should be to make sure the material is delivered in an intelligent way. The search engine algorithms are more sophisticated than they ever have been, and the most important thing is to make sure the article is well written.
Monitor Content Performance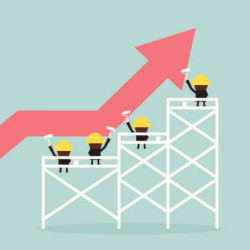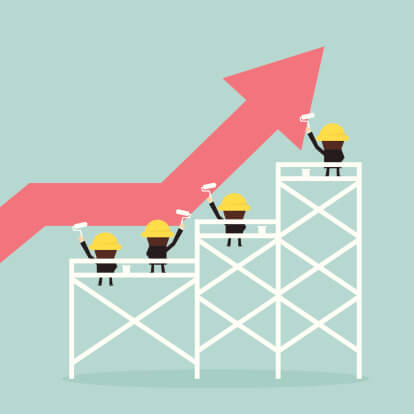 The hardest work may be done once you hit publish and share your content, but you aren't totally done with it. What's the point of all of that hard work if you aren't sure what the results are? Use analytics to monitor which content is getting the most attention, the most traffic and the longest time spent on the page. Narrow your content marketing campaign to focus on these high performing keywords.
Focus on Quality
It's better to focus on publishing a few, more robust pieces each week than multiple, smaller pieces every day. There are no strict rules in terms of length. The best way to approach this is to make sure that you cover the topic thoroughly. Your audience should feel satisfied after they read your piece. If your content doesn't cover the topic in a high-quality way, your audience will not be happy and your content won't gain  traction. The well-researched, long form content published by expert writers is going to perform much better than weaker content that is churned out quickly.
Content marketing is essential for SEO, but only if it's written with an SEO mindset. If you're not considering these things as you write content it isn't going to have a profound impact on an SEO campaign.
Categorized in: SEO
LIKE AND SHARE THIS ARTICLE:
READ OTHER DIGITAL MARKETING RELATED ARTICLES FROM THE BRICK MARKETING BLOG: