Offline Impact of Digital Marketing
Written by Nick Stamoulis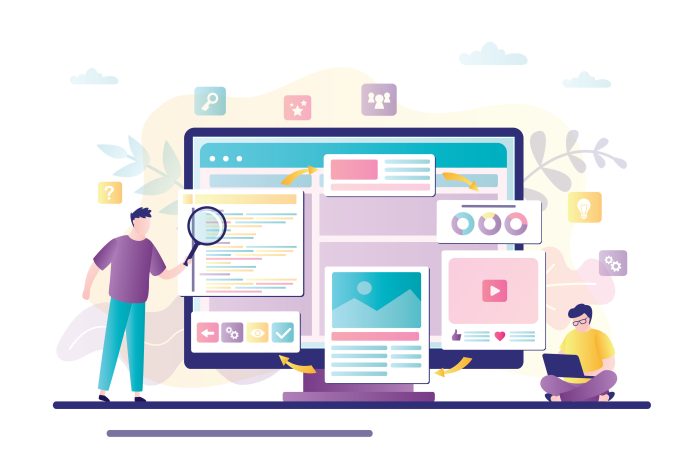 These days, most of the marketing that we hear about involves the digital world. While this may be the crux of most marketing plans, there is still a place for offline marketing. In fact, offline marketing can have a fairly direct impact on digital marketing. The phenomenon is more common than you think, which means that it could be worthwhile to think of your offline marketing a little deeper when putting together your overall marketing strategy.
Link Between the Two is More Direct Than You Might Think
We have seen this before. We have a client who has a product that often gets picked up by vendors and sold at shows. When a show is running, there is, inevitably, an increase in traffic. The only logical explanation is that people see the product on display and then look up the product and the brand while at the event to gather more information. This shows a direct link between the two styles of marketing.
The same can be true of just about any business, no matter what the product or service is. A salesman in the field sparks some curiosity visits to the company website or social media. Someone interacts with your company at a trade show, prompting additional visits to the website or social media. You run an ad in a publication and who the ad launches, you notice an uptick in traffic. These are just a few examples, but they are worth noting.
Don't Ignore Your Digital Strategy's Link with Offline Marketing
These days, most marketing strategies focus almost entirely on digital marketing. As mentioned above, some attention should be paid to the offline strategy, since there is a link between the two. However, digital marketing is well established and very effective. Anything that is done offline should be done with the link between the two in mind.
Knowing that the two are linked can help you best maximize you overall marketing strategy, which will better help you achieve your goals. Of course, whether you do this or not will be determined by your industry. Offline marketing may not work at all for your industry. You need to examine your business environment in order to mark this judgment call.
Benefits of Considering Offline Marketing for Certain Industries
Are you wondering what the benefits are to incorporating offline marketing strategies when putting together your digital marketing strategy? Here are some benefits:
Brand Awareness. Traditional methods like TV commercials, billboards, and print ads expose the brand to a broader demographic, increasing its visibility and recognition. People then look up the brand online, thus causing online awareness to spike, as well.
Trust and Credibility. By drawing from various marketing channels, offline marketing strategies bolster the customer's perception of the brand.
Online Mentions. Offline marketing initiatives, such as events, contests, or promotional campaigns, can trigger consumer conversations online.
Offline marketing's influence on digital marketing is undeniable. By combining traditional and digital strategies, businesses can amplify brand awareness, trust, and engagement. Integrating both approaches together creates a more effective, overall marketing approach.
Categorized in: Digital Marketing
LIKE AND SHARE THIS ARTICLE:
READ OTHER DIGITAL MARKETING RELATED ARTICLES FROM THE BRICK MARKETING BLOG: