Social Media Audits Build Better ROI
Written by Nick Stamoulis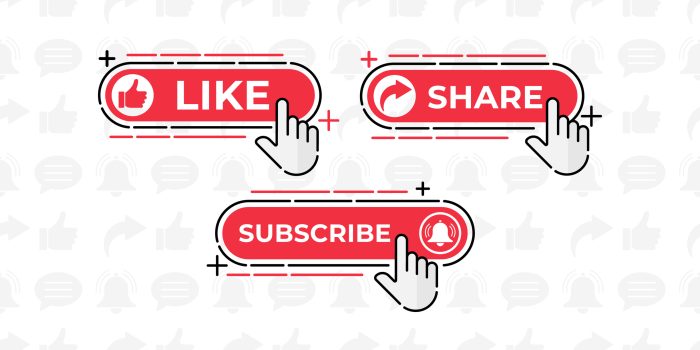 When you have a business, one of the best ways to review and improve your social media strategy is to complete a social media audit. A social media audit might seem overwhelming, but it's one of the most accurate ways you can measure your efforts. Here's what you should know about conducting a social media audit:
What is a Social Media Audit?
A social media audit is an opportunity to go through all of your social media accounts and figure out what's working and what isn't. You've created and implemented a social media strategy, but unless you analyze their results, you don't know if they are working or not. A social media audit will clue you in on your most successful platforms, the content that your audience is drawn to, and who your audience is. A social media audit will help you when planning the next phase of your social media strategy by using more of what works and less of what doesn't.
Benefits of a Social Media Audit For ROI
By performing a social media audit, you can help to refocus your social media marketing plan as necessary. You want to have a clear idea of what your business goals are when making any changes to your social media strategy. Your ROI is a business and income goal that shouldn't be ignored when it comes to analyzing your social media. The goal of ROI is to earn more than you spend on your marketing campaign.
You need to know if the work and money you're putting into your social media marketing is paying off in terms of conversions. Are people being driven to your website? Are they making purchases? Are these numbers stagnant or increasing? By calculating your current ROI, you can evaluate your next investment decisions. If a certain strategy failed to live up to expectations, you can drop it and replace it with something else that will be more fruitful.
Performing a Social Media Audit
Whether you conduct the audit yourself, or hire someone else to do it, irregularities should be looked for during a social media audit. These can come in the form of weaknesses in different areas. For example, does your branding need work, could content be more consistent, or is each social media account clear about what it offers? Other things that go into a social media audit include:
Evaluating each account's performance. If you decide to let certain accounts go, they can be deleted in order to focus on the ones that are working. Not all platforms will be a match for your business and that's okay.
Synchronizing all accounts. When possible, social media accounts should have the same name as well as same logo so that your brand/business becomes recognizable.
Verifying accounts. This lets people know they can trust you and weed out any imposter accounts that may be attempting to scam your followers and customers.
Auditing content. Analyze every social media account to determine what content is performing best on each. This provides useful insight into what your followers want more of. Social networks have analytic tools that you can also take advantage of.
An audit will provide you with the following:
Social media accounts that are most effective
What your audience on each platform wants to see
How each account helps you to achieve your goals
Where to focus your attention
By performing a social media audit, you can review the results and adjust your social media strategy to better reflect your goals. This will allow you to invest time and money in what's working and stop what's not. Your ROI and overall business success will improve when you take the time to perform a social media audit.
Categorized in: Social Media
LIKE AND SHARE THIS ARTICLE:
READ OTHER DIGITAL MARKETING RELATED ARTICLES FROM THE BRICK MARKETING BLOG: