How Online Advertising Can Help Your Brand
Written by Nick Stamoulis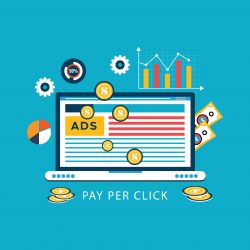 Digital advertising is made up of numerous services that all work to market a business online. Online advertising allows business owners to deliver timely, personalized, and relevant messages to their clients at reduced costs. Any shrewd marketer in today's business world should utilize the internet to efficiently and effectively reach their target audience daily. Are you still wondering if it can be helpful? Here are some ways that online advertising can help your brand:
Know How to Effectively Target
Do you understand the needs of your ideal customer? Online advertising allows you to target and retarget the individuals who will best connect with your brand. Retargeting serves ads depending on the previous engagement, enabling you to pinpoint your perfect customer profile. Once you identify your customers, you will know the people to target and where to locate them online, ensuring that they receive your ads.
Gain Important Insights
Online advertising allows the marketer to know which ads are most effective at helping the brand achieve its goals. They see the number of impressions served, where, and when served. Recognize your ad locations, ad copy, and optimal channels. Analytics and metrics allow you to see the actual cost of converting and acquiring a customer. Advertising your brand online provides an endless insight that helps you be an effective marketer. These insights can help other forms of your digital marketing, as well.
Build Trust with Your Audience
You can most definitely use social media to build trust. Social media helps people gain a worldwide audience, if that is what your brand requires. In other words, you can target whichever audience will help you all reach your goals.  It can also help you contact your audience through different platforms. You can have a positive experience with your brand through paid advertising, tweeting about your industry or product, organic engagement, and delivering excellent service. These all work together to help you gain your audience's trust.
Deliver Information in a Timely Manner
Social media is great for helping brands deliver information on a quicker scale, and advertising can further help a message's reach. Brands can use this to make announcements, talk about products and services, share content, and in general, find ways to reach your audience. You can also use social media to give news updates about your company, and even share coupon codes.
Reach Your Ideal Customers
Your target ability means more than reaching the ideal customers. There is a popular misconception that online advertisements lack quality. Digital advertising lets you engage your prospects with video and other media. Using in-banner video ads and animation can increase your brand recognition and emphasize your competitive edge. Hire a professional to design your online ads, as well-designed ads can transform your campaign from good to great.
Effective online advertising can direct traffic to your website and build brand awareness. Efficiently targeted campaigns can reach complementary audiences and create brand influencers. In other words, you can use social media to help your brand reach its goals, no matter what these goals are. Online advertising can help spread your brand even further.
Categorized in: Digital Marketing
LIKE AND SHARE THIS ARTICLE:
READ OTHER DIGITAL MARKETING RELATED ARTICLES FROM THE BRICK MARKETING BLOG: