Social Media Helps Nurture Customers
Written by Nick Stamoulis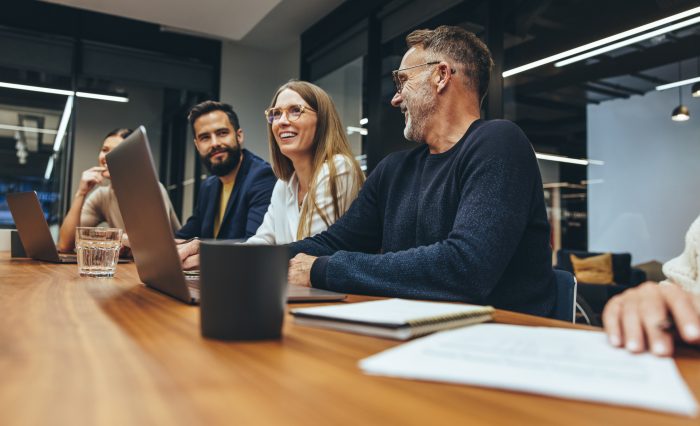 Most people are on at least one social media platform, but many are on multiple, so using this avenue to nurture your customers should not be ignored. As a business owner, you know that communication is the foundation for maintaining a connection with your customers. This applies to both existing and potential customers. Here are some things to consider when using social media to nurture customers:
Why Nurturing Customers Matters
When someone makes a purchase from you, it's not the end of your journey together. To keep the relationship going, you want to keep your brand and business in front of their eyes so that they are always reminded of you and what you have to offer them. This will make them more likely to make future purchases. A customer who needed your service or product once, will remember that you helped them improve their life in some way and be more inclined to make future purchases.
By keeping your business in front of them, with consistent and high-quality content and services/products, they will see you as a leader in your industry. Since many people comment and write reviews on social media, this is beneficial for potential customers to see as well. People rely heavily on other's experiences to make decisions about whether they will make a purchase.
Social Media Helps Build Rapport
Using social media allows you to keep your customers in the loop about your brand and business. This communication builds trust. You can share your knowledge of your industry, offer deals on your products and services, and update them on news about your business. In addition, social media makes it easy to engage with your customers. You can address their questions and needs.
You can ask questions to get a feel for what they currently want and need. Social media has become a form of customer service. It's important to respond to both positive and negative feedback you get to show customers that you care about their experience. This can also help you to discover how you can do better as a business. Customers want to feel heard and feeling heard will help them to trust you.
Building Customer Relationships Reduces Turnover
Creating relationships with your customers via social media can help to reduce turnover, which is important when you have a business. As mentioned, customers want to feel seen and heard and this is easy to accomplish on social media by engaging with them. People who receive great customer service, products, and services from you are more likely to give you more of their business. Not only that, but they will likely share their experiences with their followers, which will lead to more followers and sales for you.
Promotions and Giveaways Boost Engagement
Social media is the ideal place to host promotions and giveaways. This is the perfect way to get your brand and business noticed by existing customers and potential customers. This type of engaging content can boost traffic to not only your social media account, but to your website as well. Your brand visibility will be increased. You will find that engagement with your followers will go up when you post a giveaway.
Often, when a giveaway is held, people who want to enter are asked to comment on the post, like the post, tag someone in the post, or a combination of the three. Promotions and giveaways benefit not only you as a business, but people who have the opportunity to learn more about you and possibly win something. You can also consider holding flash sales on social media that will capture the attention of customers.
Social media is the perfect place to nurture customers. Not only can a business share special offers and new products and services, but they can engage with followers and create personal connections.
Categorized in: Social Media
LIKE AND SHARE THIS ARTICLE:
READ OTHER DIGITAL MARKETING RELATED ARTICLES FROM THE BRICK MARKETING BLOG: