Create Great Content From the Start
Written by Nick Stamoulis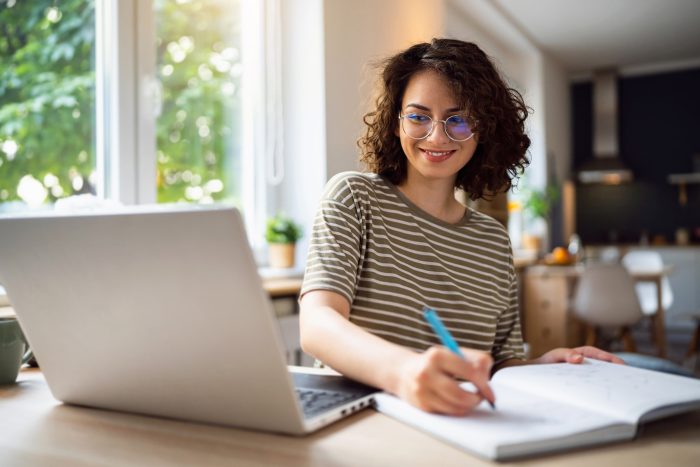 Your digital marketing strategy relies heavily on having great content that will draw your target audience in. Creating content might not be top-of-mind when you first begin your digital marketing journey. There is a lot to think about and creating content can seem overwhelming and time-consuming. It's important that you don't wait to create content as you begin digital marketing. Here's what you need to know:
Reach Your Market
High-quality content helps you reach your audience. When you know your target audience, you can speak to them directly through your content about their interests, pain points, questions they need answered. Paying attention to your audience through social media and other avenues can give you great insight into what they need. You don't want to wait to attract your target audience. After all, you have competition out there who are putting in the work to attract the same people. The longer you put off creating content, the longer it will take your target audience to find you.
Improve Your SEO Efforts
Creating content is a great way to improve your SEO efforts. Content will include keywords that you've researched that will perform well when your target audience does searches on social media or through search engines. Because SEO takes time, you don't want to put off publishing high-quality content on your blog, website, and social media. When it comes to content, you want to be consistent. In the beginning, you may be motivated to post a new piece daily, but consider if you can keep this up long-term. If you post fresh content 3 to 4 times a week, you can keep a running list of ideas that will keep you going long-term. If you post too often and then lose steam, your SEO will as well.
Improve Website Usability
There is nothing better than a website or blog with plenty of high-quality content to consume. It takes time to build up a catalog, so you don't want to wait too long to start. You also run the risk of looking too new if you put off posting content until you feel the time is right. Your website should add to your website's usability by offering information, products, and other valuable content that helps your target audience improve their lives and achieve their goals.
Gain Social Media Followers
With high-quality content that you can share on social media, you are giving yourself the opportunity to gain followers. Gaining followers can be a slow process. Don't hold on to good content until you have a certain number of followers or other criteria you've set for yourself. As your social media grows, people can look back and explore previous content.
If your social media lacks content, people may not be as inclined to trust and follow you over a brand or business that has been creating content for months or years consistently. You also never know when a piece of content you share could go viral, exposing more people to your business. Putting off creating and publishing content is putting off the benefits it has to offer.
Tell Search Engines Who You Are
Placing high in search engine results is the goal of every brand and business. This won't happen overnight, so you want to publish content right away so that search engines will learn who you are. SEO content is designed to help you get to the first page on search engines you're looking for. This not only involves creating content, but doing keyword research so that you know what words to implement into said content. This is how your target audience will find you. There is no question that content is key when it comes to your digital marketing strategy.
Content matters greatly when it comes to your digital marketing strategy. Don't put off publishing content. Begin reaping the benefits high content offers as soon as possible.
Categorized in: Content Marketing
LIKE AND SHARE THIS ARTICLE:
READ OTHER DIGITAL MARKETING RELATED ARTICLES FROM THE BRICK MARKETING BLOG: