Planning Your Digital Marketing
Written by Nick Stamoulis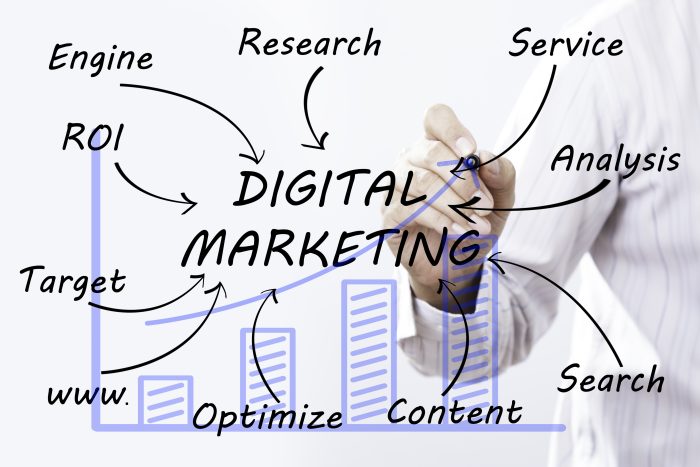 When it comes to digital marketing, the first thing you do is create a strategy. Once that has been done, you want to create a plan that you will be able to implement. Think of your plan as the blueprint of your digital marketing strategy.
It will be the roadmap that guides you through the strategy you've created. It can be difficult to balance navigating through online platforms and keeping up with customer expectations, but a digital marketing plan can make things easier. Here's what you should know about creating a digital marketing plan:
Solid Digital Marketing Goals
In order to create a strategy that will benefit your business, you need to have measurable and attainable digital marketing goals. Vague goals won't benefit your business or overall marketing plan. By setting a goal, for example, that you will increase organic search engine traffic by 25% during the next 6 months, you can not only create a plan that will get you there, but you can measure the results and adjust when necessary. Specific goals will make it easier to create an organized plan to get you there.
Improved Finances
By creating a well-defined plan for your digital marketing, you can save yourself money in the short and long-term. You will focus on what works instead of strategies that have proven to not work and also avoid getting sidetracked by new things that may pop up, such as a new social media platform or viral post that everyone is engaging in. Save money by investing in what works. Big businesses, just like small businesses, should have and stick closely to a budget. This is how you yield the best results.
Calendar Creation
A digital marketing calendar is one of the most beneficial moves you can make for your business. A digital marketing calendar helps you to map out each area of your digital marketing strategy. This will allow you to hit deadlines throughout the year and achieve your goals. By mapping things out for the entire year, there won't be any last-minute rushes to figure out what to do, which eliminates stress and allows you to prepare for upcoming tasks.
Improved Consistency
Creating a plan for your digital marketing puts everyone on your team on the same page and outlines each individual team member's job. If you create a strategy, but not a plan, there is a chance that the strategy will not create the desired results. By breaking down your strategy, you can assign each team member to the area that plays to their strength.
One team member might be responsible for online content, another for social media, and another for email marketing.
A digital marketing plan will create the consistency required to generate results including increased traffic to social media accounts, your business website, sharing and liking of posts and content, and more revenue. Each team member should understand the goal they are trying to achieve.
With your goals clearly defined for your digital marketing, you can create a plan that will help you achieve your digital marketing and business goals.
Categorized in: Digital Marketing
LIKE AND SHARE THIS ARTICLE:
READ OTHER DIGITAL MARKETING RELATED ARTICLES FROM THE BRICK MARKETING BLOG: