Content is Not Just Writing
Written by Nick Stamoulis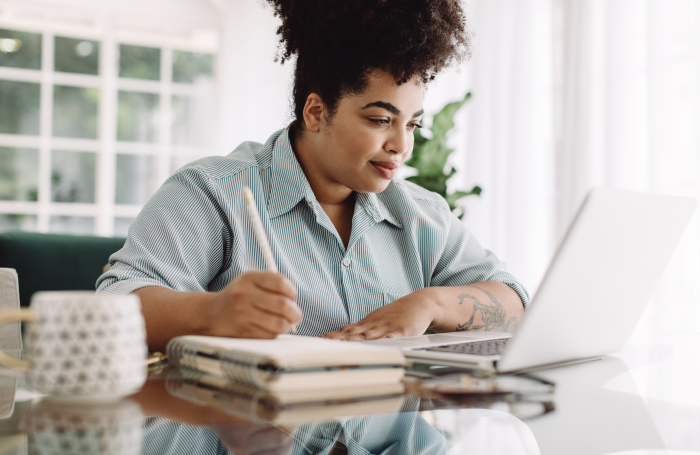 When people think of content and how it relates to their marketing strategies, they think that all it entails is writing. They may even realize that they need to consistently post new content in order to help them reach their business goals. Yes, these are all true, but this understanding only scratches the surface. There is more that goes into creating effective content than that.
How do you get the most out of your content writing? It helps to take a step back and do some planning before diving in to write. Content that is written without the big picture in mind won't performs well.
Aligning Your Content with Your Business Goals is Key
The key to writing effective content for your business is to first have a clear handle on exactly what you want to accomplish as a business. What are your business goals? Aligning with overall company objectives will make your content so much more effective, and unfortunately many businesses completely miss this step.
They write content that relates to their industry and sort of leave it at that. The issue here is that by doing so, you miss the opportunity to really connect with your audience in a meaningful way. You can't do this unless you have a strong handle on what you would like to achieve. You won't reach the right people without this understanding. Goal alignment is the first step.
Put Your Audience First By Creating Content to Please Them
Without your audience, you won't have a business. Your audience will turn into paying customers if they are nurtured properly. What happens when a business just starts creating content without thinking things through? One trap businesses fall into is creating content that is very "our business" focused. They do this without meaning to, but their natural inclination is to explain who they are and justify why someone would want to do business for them.
Frankly, this content simply doesn't work. All websites have an "About Us" section, and your audience knows that if they want to learn more about the company they can find biographical information elsewhere. The content that you publish on a regular basis needs to focus on the audience and meet their needs, not the other way around.
Create an Effective Strategy and Stick with It
After determining goals and audience, your team should sit down and create a strategy that will work. This will include type of content to publish, where to publish it, how to promote it, assessing progress, and more. Overall, you should create a plan for consistency that will help you achieve your goals. Creating the strategy with all the tools and data at your disposal is an important step, but you also need to stick with it in order to get anywhere.
Simply taking an approach of writing content on a regular schedule really isn't enough to help you meet your business goals. If you want to really leverage content marketing for the powerful tool that it is, you need to understand that it is more than just writing.
There is a lot that goes into the strategic planning, and then the plan needs to be implemented in order to see real results. Not only that, but you need to create the strategy with your audience at the top of your mind. How will you reach them?
Categorized in: Content Marketing
LIKE AND SHARE THIS ARTICLE:
READ OTHER DIGITAL MARKETING RELATED ARTICLES FROM THE BRICK MARKETING BLOG: