Increase Brand Awareness with Social Media
Written by Nick Stamoulis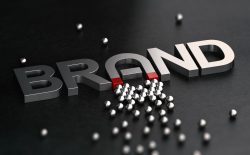 All businesses should have active social media accounts, even those who feel as if they might not be a good fit for the platforms. The truth is, every business benefits from social media, even if it won't help you get a lot of traffic or leads. In fact, for all businesses, one of the biggest values that social media has is to increase brand awareness. Here are some strategies that will help you best use social media to increase customer awareness of your brand:
Use All Main Platforms
It doesn't matter what kind of business you have, you should have profiles at all the major social media networks. For example, if you have a company that is mainly B2C, you may not think that you need a Linkedin presence. However, this couldn't be further than the truth. When potential customers are researching a brand, one of the things they do when they search for that brand online is to make sure they have a presence built up in social media. If one of the major networks is absent from their social media portfolio, this could give them a negative perception.
Consider Which Networks Are Best for Your Brand
That being said, if a social media network isn't great for your brand, you don't want to spend a lot of time working on that particular profile. You do, however, want to spend some time at whichever network is best for your brand. For example, if you have a B2B company, you might consider spending extra time nurturing Linkedin. If this is the best network for your brand, you might want to give it some individualized attention. However, this is a truly an optional approach.
No Need to Give Any Network More Attention
As mentioned above, it isn't necessary to create a tailored, individualized approach across the different social media networks. You could easily create a social media strategy for brand awareness that is streamlined and efficient, meaning that you use the same strategy across all the platforms. There is no need to create multiple different social media posts, you can use the same post across the different networks. You will still effectively increase brand awareness without overlap because, for the most part, each social network reaches a different demographic.
Consistency in Social Media is Important
No matter what strategy you adopt, in order to increase brand awareness through your social media, you need to be consistent. This means that you should commit to a strategy that has you posting on social media at least once a week, but honestly, more is better. It all depends on the business and the amount of time you have to tend to this. It is much better to post only once a week if it is easy for you to stay consistent, rather than try to post more than once if this causes you to get overwhelmed and become inconsistent.
When it comes to social media, you should be using it to increase brand awareness. Sure, you might get traffic and maybe even some solid leads from it. However, this should be your focus since this can be inconsistent. Brand awareness, on the other hand, should always be consistent.
Categorized in: Social Media
LIKE AND SHARE THIS ARTICLE:
READ OTHER DIGITAL MARKETING RELATED ARTICLES FROM THE BRICK MARKETING BLOG: