Social Media Is Truly Important
Written by Nick Stamoulis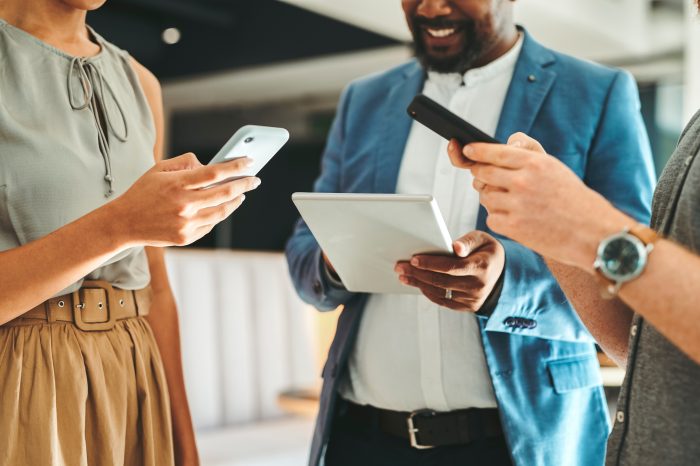 It takes time to properly grow a business, and everything that you do helps. Strategies within digital marketing such as social media can really help spread the word about your business, but only if it is done right. You need to be intentional about your activities and make sure that your social media strategy aligns with your goals and also maximizes your impact on your audience. When your audience responds well to what you are doing, that is when you can really start to see results. But first, you need to establish why social media should be important to you:
It Helps Your Business Grow
It takes time, money, and effort to build up your business. Unless you are well-established in the market, you must work hard to attract the right people. Once you do, you want them to come back for more, you just need to come up with a great strategies that attracts the right people.  You can build your brand through specific online communities by interacting with people and sharing content on social platforms. People tend to share what they like on social media. Over time, people will start noticing the good things your business has to offer through social media. All you need is patience and persistence to make your company grow organically.
Drives Traffic to Your Business
The internet is the new way of doing business. Many customers research and vet products before they make a purchase. They want to know what other customers say about them, whether positive or negative feedback. They read customer reviews, blogs, and articles before buying your products or services. If your company isn't visible online, you're already losing a large chunk of potential revenue. To drive traffic to your website, use social media to get in front of as many people as possible.
It Helps Promote Your Content
The amount of content that people produce these days is staggering. It's almost impossible to know what to watch, listen to, or read. If you create great content, it won't always reach a wide audience because the internet moves so quickly. If you share your content on social media sites, you can reach many people interested in the same things. When choosing which platforms to use, you should consider the different types of content that you want to promote.
It Helps You Gain Visibility
Your brand is a very important asset to your business. You want people to know about you and build awareness through social media. If you are a new brand, getting the word out about what you do and its value can be difficult. Create a persona for your brand to stand out. It should be unique, catchy, and easy to remember. Create compelling content and post it often. Visibility helps you demonstrate to your customers that you're a real company that deserves their trust. Your customers will feel more comfortable when they can interact with you and know everything about you.
With the right strategy, social media can provide great results if you put in enough time and effort to generate traffic and build a strong brand.
Categorized in: Social Media
LIKE AND SHARE THIS ARTICLE:
READ OTHER DIGITAL MARKETING RELATED ARTICLES FROM THE BRICK MARKETING BLOG: