Build Up Your Branded Search Presence
Written by Nick Stamoulis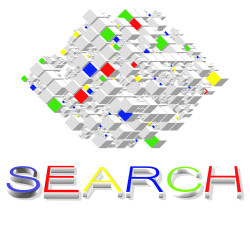 One of the first things people do when they are considering doing business with you is they search for your company online. In an ideal world, when they search for your company name, they will be greeted with results that relate to your brand, such as your website and social media profiles. While this may seem like a given, many companies forget how important this really is. Building up branded search should be part of every digital marketing program. Here's more information:
Start with Search Engine Optimization
SEO is about more than just researching relevant keywords and optimizing your website around those keywords. Branding needs to be part of the SEO program, as well. The reason why both need to occur is because you want your brand to be associated with what you do, and the best way to do this is to work branded keywords into your program. Each business will need to take a different approach when it comes to working with branded keywords, but the general idea will always be the same. Your company name and other branding elements should be part of the process.
Build up Your Social Media Presence
Another place where branded search comes into play is through your social media efforts. Every business, no matter what it is, needs to have a foothold in each of the major social networks. Although it may not seem like it at first, each of the networks have value. Social media is used for more than just getting traffic or business. They are also used for brand building, lead nurturing, and to make sure you have a presence in branded search.
Make sure your social media accounts are poised to best represent your brand. You should have your logo, company details, and parts of your company story visible for users to see. Social media campaigns will differ according to the industry, but this is a good start.
Branded Search Takes a While to Build
If your branded search isn't fortified yet, don't panic! There are a few immediate elements that we can control, such as our SEO and social media. You can also claim your business on third party sites, such as Yelp and Google My Business in order to better control the conversation on those platforms. Aside from that, your branded search will need to build up over time. While you're naturally executing your digital marketing plan, branded search will naturally fall into place.
You can tell when a company has been working at their digital marketing for a while because when you search for their business name, you will be greeted with a lot of results that pertain to the business, such as their website, social media, reviews, content they may have published on other sites, press releases, and even PPC results.
When someone searches for your brand online, ideally, all the results returned will somehow pertain to your brand. Your website, social media, reviews, and more should all be returned as part of this branding. The goal here is to build a strong base through SEO and other digital marketing tactics, and the branded search will build over time.
Categorized in: Digital Marketing
LIKE AND SHARE THIS ARTICLE:
READ OTHER DIGITAL MARKETING RELATED ARTICLES FROM THE BRICK MARKETING BLOG: