Make Sure PPC Has Its Place
Written by Nick Stamoulis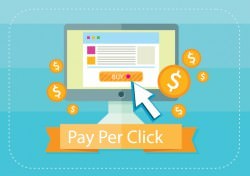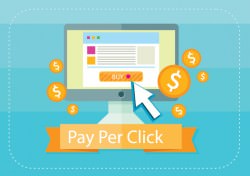 Most of us know that PPC can be a valuable addition to any digital marketing program. Yet, it isn't uncommon to hear horror stories of it not working out for companies, and then they were scarred from ever using it again. We believe that most businesses can benefit from PPC, it's just that its purpose may not be obvious or even expected. Most try to use it to get leads or traffic, but this is an oversimplification. There is a lot that goes into creating a great PPC program for a business. In other words, we have found that each business has its own, unique strategy for PPC, and if you don't capitalize on this, you likely won't get the results you expect.
Discover the Purpose of PPC for Your Brand
What is it that you really want to accomplish for your business? Do you want traffic or leads? Are you just looking to gain exposure? Whatever your purpose is, it has to be realistic and achievable. A lot depends on the CPC rates that come up for relevant keywords. Other factors include whether you are focusing on local or national search, whether you will include branded keywords, and whether or not you are motivated by what your competitors are doing in your industry. Not only that, but your industry also may be a huge factor because if a lot of your competitors are using PPC, this could work for or against you depending on how you come up with the program.
Budget Is a Factor When Creating Objectives
Budget is also a huge factor when deciding how PPC will fit into your digital marketing, if at all. In some industries, you really need a large budget in order to be competitive and effective. Some companies have these resources, but many don't. Can you find a strategy that will maximize both your budget and results? The short answer that it depends. In an ideal world, you will simply define your objectives and everything will fall into place. Adding money constraints to the mix makes it a little tougher.
PPC can work really well for a lot of businesses but it has to have its place. For us, local branding and even if the cpc is high, it doesn't matter. Find the ideal way it works for your business and stick with it. For example, we've used PPC off and on for our own brand, and after trial and error, we've started using it for brand building with excellent results. This is our ideal way for using. However, another company with a large budget and in a different industry may not use PPC for branding, their sweet spot could be something else.
In other words, each company needs to find out what works for them. When it comes to things like local branding, if the CPC is high, it might not matter too much because your costs will be lower if you're only focusing on local search. This is the magic of PPC – it is versatile and can enhance your business if done correctly.
Categorized in: Digital Marketing
LIKE AND SHARE THIS ARTICLE:
READ OTHER DIGITAL MARKETING RELATED ARTICLES FROM THE BRICK MARKETING BLOG: