What Are the Business Advantages of Using Digital Marketing?
Written by Nick Stamoulis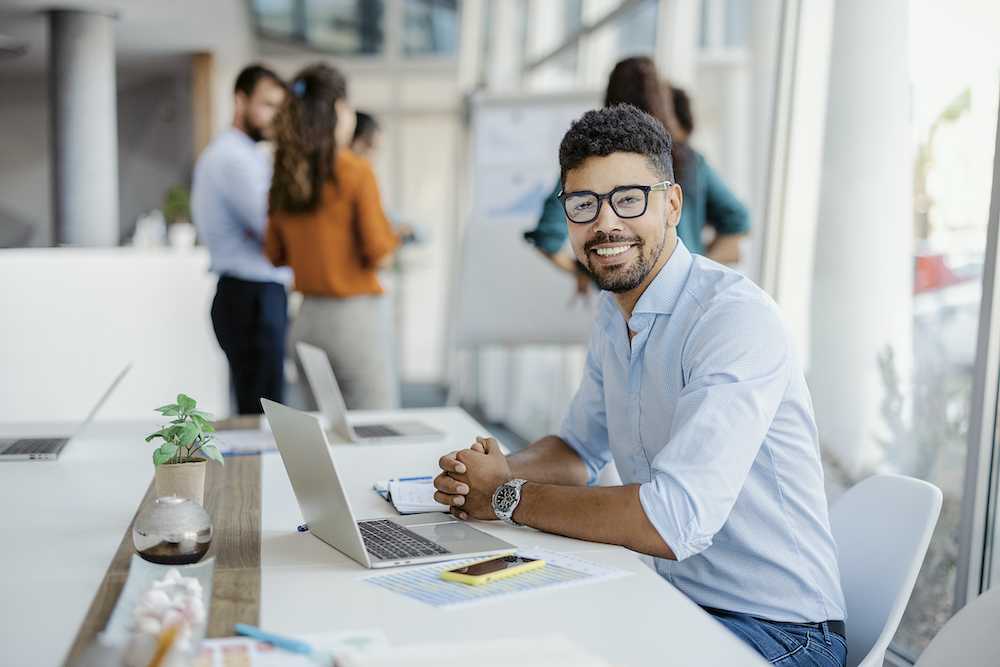 Connecting with your demographic appropriately and in the right environment has always been the cornerstone of effective marketing. With customers spending more time than ever in front of screens, the Internet is the optimal venue for reaching them. International corporations are capitalizing on this fact. Their promotional strategies are much more likely to get clients and provide substantial financial rewards thanks to efficient digital marketing tactics.
Improve Customer Loyalty through Consistent Contact
It is more expensive to acquire new clients and convert them into paying ones than to keep the ones you already have. Creating loyal customers takes time and work, but the payoff is well worth it. Concluding a deal with a consumer is fantastic, but keeping them as a customer after the sale is even better. When you keep a customer, they are more likely to buy from you again and to suggest your products to others. Recurring shoppers only account for 8% of total U.S. online shoppers yet generate 40% of sales. Customer retention is achieved by consistent communication, which is made much simpler with digital marketing.
Keep the Customer Involved Throughout the Purchasing Process
In the days before digital marketing, the customer journey was rarely discussed because of how complex it is to dissect. Ads on television or in magazines used to be the primary driver for customers to visit brick-and-mortar locations, where they could try out the goods in person, make their purchases, and complete the transaction. But in internet advertising, we can monitor the customer's journey from when they are prompted to seek a solution or product until they finally make a purchase.
Today's shoppers are likely to view an ad online, conduct price research across multiple websites, and ultimately make a purchase in-store or online. We gain a deeper appreciation for the shopping process with the help of mobile apps that offer discounts, customer service, and research tools. Thanks to digital marketing, businesses can track their customers through the entire buying process.
Get in Front of Your Intended Readership
Many internet marketing platforms now make it simple to zero in on a specific demographic when crafting an ad. We have databases that record users' demographic and online behavior data. Online businesses can pitch customers individualized bundles of goods and services based on this information.
For instance, a brand might target a user with subsequent and similar advertising once the user clicks on the display ad, regardless of whether the user found the ad on social media or via a search engine. If users' experience is tailored to their preferences and past actions on the site, they are more likely to return and enjoy their time spent purchasing.
Improve Conversion Rates with Optimization
Online advertising is far more cost-effective than more conventional methods of marketing, such as television, radio, and print commercials. In addition to increasing your ad conversion rate, this method is more time and effort efficient than traditional advertising methods. Conversion rates from print advertisements might be hard to monitor because of the offline nature of the process.
All Outcomes Should Be Accurately Measured
Measuring the success of offline marketing efforts is challenging. If you run ads in a magazine and a billboard simultaneously, it's impossible to tell how many people saw each medium's version of your ad. Sometimes it's hard to tell which ads are worth spending money on.
Consumers now spend more time than ever in front of electronic devices, making the Internet the best medium for reaching them. Only 8% of all U.S. online buyers are repeat customers, but they produce 40% of revenue. Building a loyal customer base is arduous, but the benefits are well worth the effort.
Digital marketing allows companies to follow customers as they travel through the various stages of the purchasing process. Advertisements on the Internet are much cheaper than television, radio, or print. Compared to more conventional forms of advertising, this strategy saves time and energy.
Categorized in: Digital Marketing
LIKE AND SHARE THIS ARTICLE:
READ OTHER DIGITAL MARKETING RELATED ARTICLES FROM THE BRICK MARKETING BLOG: