Develop the Best Social Media Posting Schedule for Your Brand
Written by Nick Stamoulis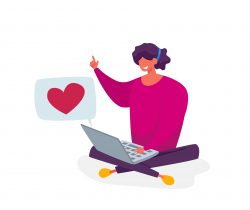 It's true that social media can play a vital part of your digital marketing strategy. However, with all the social media networks out there, it can be hard to manage it. By creating a schedule that helps you best meet your goals, you can eliminate a lot of this stress. Sure, some of the items you post may not need to be scheduled, but most of it can be. The more you can do ahead of schedule, the better:
Know What Your Goals Are
The first step is that you need to figure out what your goals and how social media can help you achieve them. This means that you also need to figure out which of the social networks you will be using and how they can best fit your brand. If you don't know your goals, your social media will not only be unfocused, but it will also be ineffective.
Create a Schedule for Your Brand's Social Media
The schedule you develop will vary depending on your goals and the type of industry that you are in. If you're using social media to build your brand, you'll want to make sure that most of your posts are related to the specifics of your brand. If you are using it to get more eyes on your content, your social media schedule will include plenty of content shares. Some companies might also use it to alert customers of promotions and other schedules. No matter what you use it for or what your plan looks like, your schedule needs to include the mix of posts that will help you reach your goa.s.
Automate Your Posts Using a Third Party Service
If you want to make things even easier on yourself, consider using a tool to automate your posts. This way, you can schedule your content in advance and have it go out on the social media platform of your choice without worrying about the posts on a regular basis. This is especially important for schedules that include a large volume of posts, but either way, taking a set and forget it approach can take the load off and you can focus your mind on other digital marketing tasks.
Experiment with Different Posting Times
Finally, don't be afraid to experiment a bit. Try posting at different times of the day or on different days of the week to see when your content gets the most engagement. You may also want to vary the frequency with which you post. If you find that your audience responds well to your posts, you can always increase the frequency. However, if you're getting little to no engagement, it may be best to back off a bit.
Creating a social media posting schedule can be a great way to ensure that your account is active and engaging without becoming a burden. By deciding how often you want to post, what type of content you want to share, and when you want to share it, you can create a posting schedule that works for you.
Categorized in: Social Media
LIKE AND SHARE THIS ARTICLE:
READ OTHER DIGITAL MARKETING RELATED ARTICLES FROM THE BRICK MARKETING BLOG: