Can SEO Backlinks Improve Results?
Written by Nick Stamoulis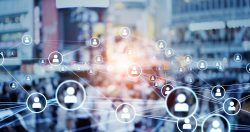 When it comes to SEO, there are many pieces of the puzzle that can help improve results. Of course, we all know we need great content that satisfies our audience, but there are other items that are part of SEO, too, such as backlinks. However, there is an art to building a great backlink portfolio, and the links need to be of a high quality in order to have a positive impact. Here's a look as to whether or not backlinks can improve results:
Good Backlinks Help Your Website
It's true that high quality backlinks can help improve your SEO results, but it helps to define what "good" really means. Generally speaking, a website that relates to what you do will be considered good. If you managed to get a popular website to link to you, that's even better. Other websites, like those associated with government agencies, educational institutions, and other "official" sites are also considered to be high quality.
The truth is, these high quality links do help your website over the long term, but it can take a while for a good backlink portfolio to develop.
Bad Links Can Do More Harm Than Good
To contrast the above point, bad links, or worse, links that are considered spammy, can do more harm than good. That is why it is so important not to "try" to get links to your site. Rather, you should let the quality of your information and your business attract people to your website. Now, it is true that, on some level, the search engines know we don't have a lot of control over it. Google allows us to "disavow" bad links using their tool, which means that we are basically telling them that we had nothing to do with obtaining the poor quality link.
It's Best to Attract Natural Links
It is important to note that Google has strong opinions on how to handle creating backlinks. They frown on anything considered to be a "link scheme". What this means is that if you actually "try" to get backlinks, you will be in danger of getting penalized if you have low quality backlinks. Here is what Google has to say about this:
Any links intended to manipulate PageRank or a site's ranking in Google search results may be considered part of a link scheme and a violation of Google's Webmaster Guidelines. This includes any behavior that manipulates links to your site or outgoing links from your site.
The page goes on to say that:
The best way to get other sites to create high-quality, relevant links to yours is to create unique, relevant content that can naturally gain popularity in the Internet community. Creating good content pays off: Links are usually editorial votes given by choice, and the more useful content you have, the greater the chances someone else will find that content valuable to their readers and link to it.
In other words, it is best to stick with the plan of creating great great content and letting the great links happen naturally. However, backlinks can help your SEO results, but only if they are of the highest quality.
Categorized in: SEO
LIKE AND SHARE THIS ARTICLE:
READ OTHER DIGITAL MARKETING RELATED ARTICLES FROM THE BRICK MARKETING BLOG: