Developing a Social Media Budget
Written by Nick Stamoulis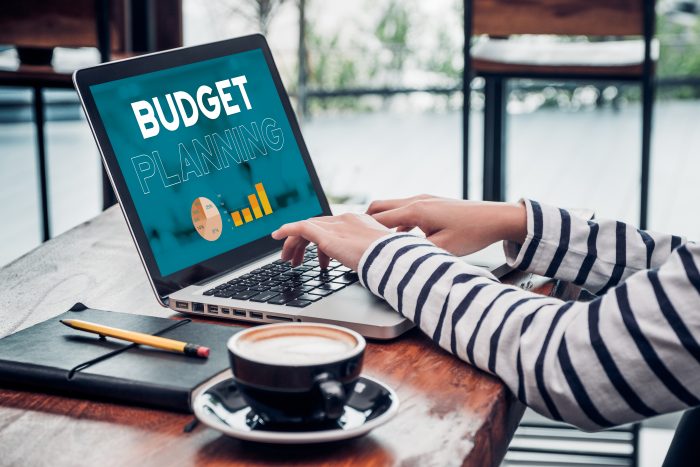 When you have a brand or company, making sure that your finances are in order is a top priority. When it comes to marketing, you may consider if you're spending too much or too little on your social media. There are things to consider when creating a social media budget that has more to do with what you can afford. Here are some things to think about while developing your social media budget:
Know Your Goals
Knowing how much to allocate to your social media budget starts with knowing your goals. Using social media to grow your brand and company is worthwhile, but you need specific goals. Some goals can include:
Promoting your brand/increasing brand awareness
Increasing traffic to your website
Generating more engagement
Increasing followers
Reaching new audiences
Improving revenue
Increasing clicks/shares/likes on posts
Track Performance
Whatever goals you decide on needs to be tracked so you know how they're doing. This will help you to understand what activities need more or less budget. If you currently have no strategies in place to hit specific goals, will you develop and implement them now? These activities will require a portion of your budget. If you can see that a social media activity did not perform as well as intended, it is usually a good option to remove it completely and focus on what is working. Your budget will be better used in areas that have proven to be successful or to try something new. Tracking is important as it will let you know if something is working or not. The results will help you make a decision about whether to proceed or stop budgeting for that activity. You do want to give each activity time to work before making a decision.
Flexible Budget Vs. Fixed Budget
Different social media strategies require different types of budgets. A fixed social media budget works well with a set-and-forget type model. With this approach, you can calculate your budget needs on a quarterly or yearly basis. Approximately the same amount will be allocated each month. If you have limited resources, this type of budget will probably work best for you. A flexible budget, on the other hand, can be adapted to the needs of your company as they change. This tends to work better for a company who has more resources and can respond to unexpected needs or events that you want to budget for.
Benefits of a Budget
Social media plays an important role in marketing. It's a valuable channel that should be utilized. Allocating money to your social media marketing shows that you're taking it seriously and investing your money into promoting your company brand. If you are a company that has limited resources, budgeting allows you to keep track of your money while investing in this important marketing channel that will help to build and grow your business. Creating a budget helps you to set specific goals, which are going to be aimed at increasing your followers, engagement, and ultimately sales. By setting a social media budget, you can stay in control of your marketing plan and make the
A social media budget can help propel your brand and company to success. Social media marketing plays a large role in reaching a large audience and potential customers. Social media is a channel that cannot be ignored by any company that wants success. By creating a budget and treating it like any other important part of your company, you will see positive results over time.
Categorized in: Social Media
LIKE AND SHARE THIS ARTICLE:
READ OTHER DIGITAL MARKETING RELATED ARTICLES FROM THE BRICK MARKETING BLOG: