How Social Media Improves Brand Trust
Written by Nick Stamoulis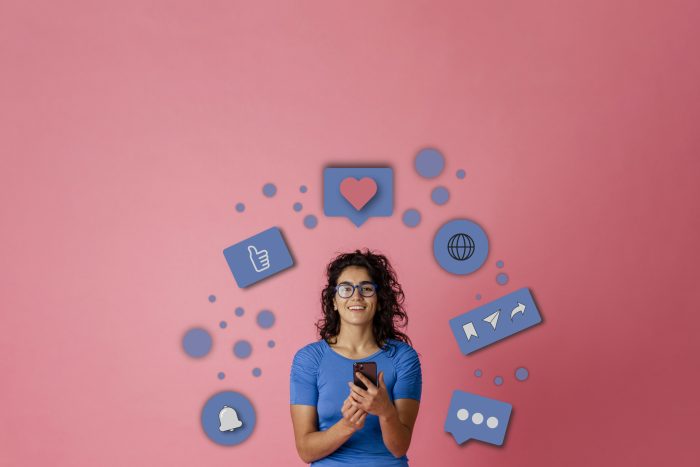 Sure, we know that businesses need to have a social media presence. Most of the time, though, we assume that it is because we desire to sell our product or service. While that most definitely is the case, it is much deeper than that. Social media can actually be a piece of the puzzle when it comes to building brand trust. Here are some reasons why that is the case:
Create Transparency
Transparency is one of the most crucial aspects of building trust with customers. With social media, companies can showcase their transparency by regularly posting updates about their operations, products, and services. They can share behind-the-scenes content, highlight their team, and answer customer queries promptly. This level of transparency builds customer trust, as they feel connected with the brand and know what to expect.
Share Valuable Content
The use of social media by businesses as a platform for producing and distributing good information to their target audience is a highly beneficial strategy. By creating content that is informative, entertaining, and educational all at the same time, businesses can establish themselves as thought leaders in their respective industries. When a company gives something of value to its target audience, it helps build trust with them, as they see the brand as a helpful resource. The content is also a trust builder by itself, and when your social media followers read it, they will be engaging more with your profile.
Engaging with Customers
Engaging with customers on social media platforms is an excellent way for companies to build trust. By responding to customer comments, liking and sharing their content, and hosting contests and giveaways, companies can show their customers that they value their opinions and are invested in building a relationship with them.
While it is true that engaging with customers is a good idea, it is important that you don't let this suck up all your time. This is an activity that can show good will, and it should only take a few minutes per day of your time.
Maintaining Consistency
Consistency is key when it comes to building trust with customers. Companies should maintain a consistent brand voice, aesthetic, and messaging across all social media platforms. This consistency helps customers recognize and trust the brand. However, in order for this to look authentic, you need to make sure that you have information that is worth sharing. A great, synergistic approach is to post regular content on your blog, and then be sure to share it in your social media. This will help build trust in multiple ways, using social media as the base.
Social media platforms provide companies with a unique opportunity to build customer trust. Companies can build brand trust and improve customer loyalty by showcasing transparency, providing exceptional customer service, sharing customer feedback, creating valuable content, engaging with customers, and maintaining consistency. Building customer trust is essential for any business, and social media is an excellent tool to achieve this goal.
Categorized in: Social Media
LIKE AND SHARE THIS ARTICLE:
READ OTHER DIGITAL MARKETING RELATED ARTICLES FROM THE BRICK MARKETING BLOG: