Social Media Data for Decision Makers
Written by Nick Stamoulis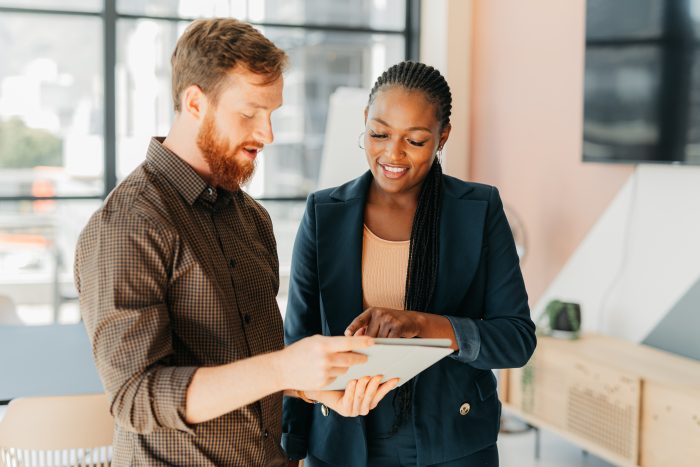 As a decision maker, it doesn't hurt to find new ways to optimize your social media presence. A social media presence can help you to increase your brand awareness, gain new followers, and engage with your customers. Social media can also be used to run promotional giveaways, advertise, and announce new products or services. For company decision makers, social media data plays an important role. Here's what you need to know:
Data is Reliable
Data provides you with information that helps you understand what's working and what isn't working. This allows you to make decisions for your social media that will benefit it and your brand or company going forward. Deciding on a social media strategy according to your feelings about what might work is an approach that won't be as successful as you hope.
While you can begin this way, you'll want to analyze data in order to determine if they are working or not. If not, you need to recognize that investing time and money in a strategy that isn't working will not benefit your goals. Using data helps you to customize your social media marketing strategy to achieve those goals.
Data Helps Achieve Goals
A social media marketing campaign needs goals. As a decision maker, you want to choose goals that will boost your brand's awareness and company's success. Some of these goals can include:
Driving Traffic to Website. You can set a specific goal about how much you'd like to increase traffic to your website and how you will get there. This may include posting a certain amount per week.
Growing Your Brand's Audience. You can actively work on increasing your brand's following on each social media platform by posting content regularly and engaging with your audience.
Increasing Brand Awareness. You can achieve this by investing in paid advertising on social media and posting fresh content that reaches more and more eyes.
Increasing Leads and Sales. Having a specific number, you want to reach as well as how you'll achieve it is a worthy goal.
Types of Data
There are different types of data that you can collect and analyze to know what's working and what isn't. These are things that should be examined on a regular basis, not only to create a great initial strategy, but
Audience Growth Rate. This measures how many new followers your brand or company is getting on social media during a certain amount of time. You can compare a certain time from with the same time frame the prior year to see how they compare. You can also determine if a certain promotion, giveaway, or sale contributed to your follower growth.
Engagement Rate. This measures the number of engagements your content gets, given as a percentage of your audience. Engagements can include comments, likes, and shares. There are a number of ways to measure engagement rate depending on the social media platform. This data will tell you which content is performing the best. This is a great way to figure out what you should be posting more of.
Impressions. This data tells you how many times people saw your social media content. Impression numbers can be high because when the same person views the content more than once, it's added on to the total number. Posts that get a lot of impressions deserve a deeper look to see what is appealing to your audience.
Reach. This is the number of people who see your social media content. You can monitor not only the reach of a post, video, or story, but also average reach. Reach is also broken down into followers and non-followers.
Social media data is valuable for decision makers. It can help to make decisions that will boost brand awareness, increase their following, and generate more leads and sales. Social media data is important to the success of your brand or company.
Categorized in: Social Media
LIKE AND SHARE THIS ARTICLE:
READ OTHER DIGITAL MARKETING RELATED ARTICLES FROM THE BRICK MARKETING BLOG: