Effective Social Media Planning
Written by Nick Stamoulis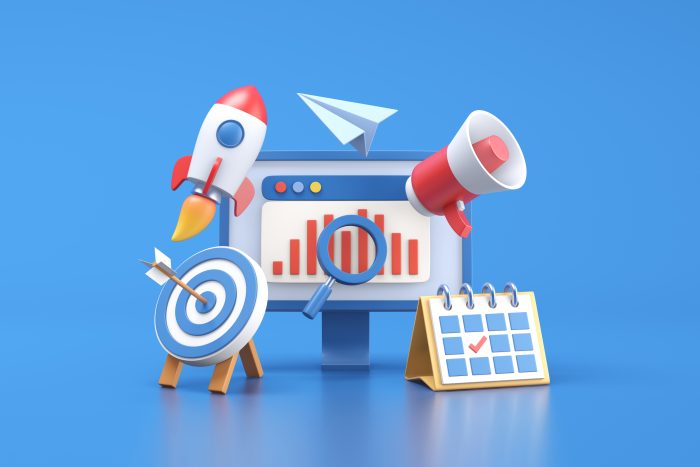 Your business relies heavily on your social media efforts. Why? Because that's where consumers are. To be successful and sell your product or service, you need to do more than create social media accounts and post now and then. Understanding social media, knowing your company's goals, and planning your strategy all help in attracting your target audience and generating the success you're looking for.
Here are some things you need to consider in order to plan your social media to be effective:
Leadership Buy-In
Senior leaders play an important role in shaping the business as a whole. This includes social media marketing. Having the support of leadership can mean more resources and guidance. Having social media-savvy leadership can have a positive impact on any business, because so many customers make decisions about their buying based on the presence of a company and its leadership. You have to be able to communicate to leadership the value of social media and how it can impact customer behavior. If leadership is not social media-savvy, it's up to you to educate them enough to have them see the benefit and approve your plan. Help them to understand social media and its ability to increase brand awareness, build relationships with your target audience, and increase revenue.
Acquire Approval
Social media, just like other areas of your business such as the website or blog, require approval before going forward. When there is more than one person on a team, it's important that everyone is on the same page. Social media approval allows your team to collaborate and keep all content on-brand. Your approval process should clearly outline all the steps you plan to take with your social media activity. This will include things such as:
Content creation
Posting schedule
Engagement with followers
Analyzing competitors
Lead generation
Collaborations with influencers
Generating brand awareness
You also want to outline who will be taking care of what tasks. Creating a content library can also be helpful in the approval process. Your content library can include blogs, graphics, and resources that can be referred to at any time by those creating new content. Having these items already approved and ready to go gives team members greater confidence in approving the plan.
Advanced Planning
A timeline and schedule are an important part of the approval process for your social media marketing plan, but for your own organization when executing a social media strategy as well. It's necessary to have an idea of how long content will take to be created, how often content will be created, and how often fresh content will be posted to social media. When you know how long the process will take, you can more easily figure out when content needs to be approved to keep things running on schedule. This will help everyone on the team work together to hit goals instead of being on different pages and out of sync in terms of goals and deadlines.
An effective social media plan will bring ideas and the team together to not only create, but execute, the best strategy possible. In the long-term, this means success for your brand and company.
Categorized in: Social Media
LIKE AND SHARE THIS ARTICLE:
READ OTHER DIGITAL MARKETING RELATED ARTICLES FROM THE BRICK MARKETING BLOG: