How Keyword Research Relates to Content Marketing
Written by Nick Stamoulis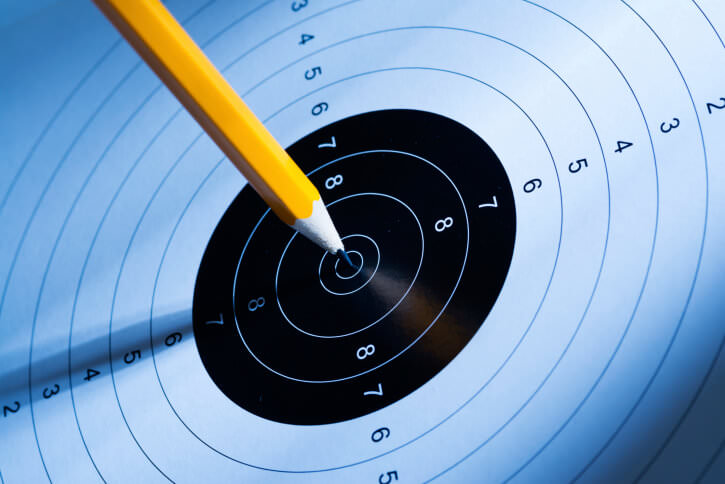 Keyword research and writing content, too often, are treated as two separate entities. While it is true that both utilize a different set of skills, they absolutely relate to each other. Many writers shy away from keyword use, thinking that researching the keywords and optimizing the content for those keywords will somehow stifle their creativity. However, nothing could be further from the truth. In this day and age, you can't have one without the other!
Because of Google's various algorithm updates, included Hummingbird and RankBrain, long form articles remain the king of the content marketing landscape. Essentially, these updates are following a growing idea that Google wants to deliver search results that match people's intent behind their searches, not the keywords themselves. Not only that, but readers get more value out of long form content, which means that content marketing isn't even about pleasing the search engines – it's about making the readers happy first and the search engines second.
That's not to say that keyword research isn't important because that's not true. They still play an important role with content creation. Here's more information about the role keywords play when it comes to content marketing and how to use keywords to make your writing more effective:
Keywords and How they Relate to Content
The important thing to understand is that keywords can be a great starting point when it comes to developing content. Rather than look at them as a mandatory part of your content, they should also be seen as something that can actually make the content better. Keywords can help focus your writing, which will ultimately deliver a better experience for your readers.
However, remember that the content shouldn't be over-optimized. It's best to err on the side of caution and only place 1-2 keywords on each page of content, but only if there's a way to do it so that the content reads naturally. Otherwise, it's best to leave the keywords out entirely.
Ultimately, the goal of your keyword research is to gain insight into how customers search for information when it comes to your products and services. They can also help you understand the marketplace and your particular business niche. This information should then be applied to your content because ultimately, it will help improve the performance of your content when each page is optimized correctly.
Methodology of Keyword Research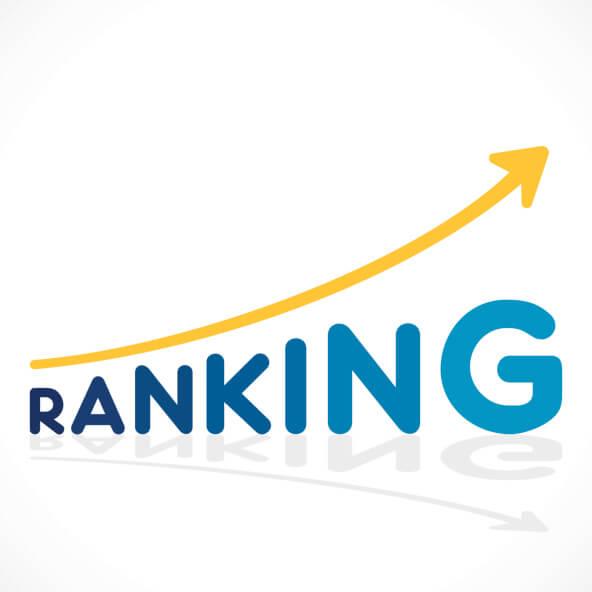 No matter which keyword tool you use (we like the Google Keyword Planner), there is a set methodology to follow each time. Here are the basics:
Use Keyword Tools. Sure, you should use whichever keyword tools you are the most comfortable with. However, that's not the only way – brainstorm a list of possible keywords by looking at the existing website content and balancing that with what you find in the keyword tools.
Think About the Customer. Creating an effective keyword list also includes putting yourself into the customer's mind. Essentially, you'll want to choose keywords that will allow you to speak the customer's language. In doing so, you will target the right kind of traffic. This means that you will ultimately focus on the user intent behind a particular keyword. Knowing what your customer's intent is will help you deliver the content needed to satisfy customer needs.
Look at Competitors' Sites. As part of your research, you should also take a look at competitor's websites to see how they arranged their content and used any relevant keywords. Although this won't necessarily impact your own keyword research and content creation, it can help to see what your competition has accomplished online.
The bottom line is that keywords are an important part of your website content because they help determine with not only Google, but also with your users, as to what your content is about. You also need to focus on the
Adopting a Winning Content Marketing and SEO Strategy
Keyword research, optimizing your content with those keywords, and content marketing as a whole are all considered essential parts of a winning SEO strategy. At the beginning of the SEO days (in the early 2000's), common "best practices" concerning search engine optimization and online marketing were much different. After several key Google Algorithm updates, such as Panda, Penguin, Hummingbird, and RankBrain, it's safe to say that we've come a long way since then. Strategies that used to work back then, such as keyword stuffing and using keyword relevant anchor text, are considered black hat, are ineffective, and put you at risk for getting a Google penalty.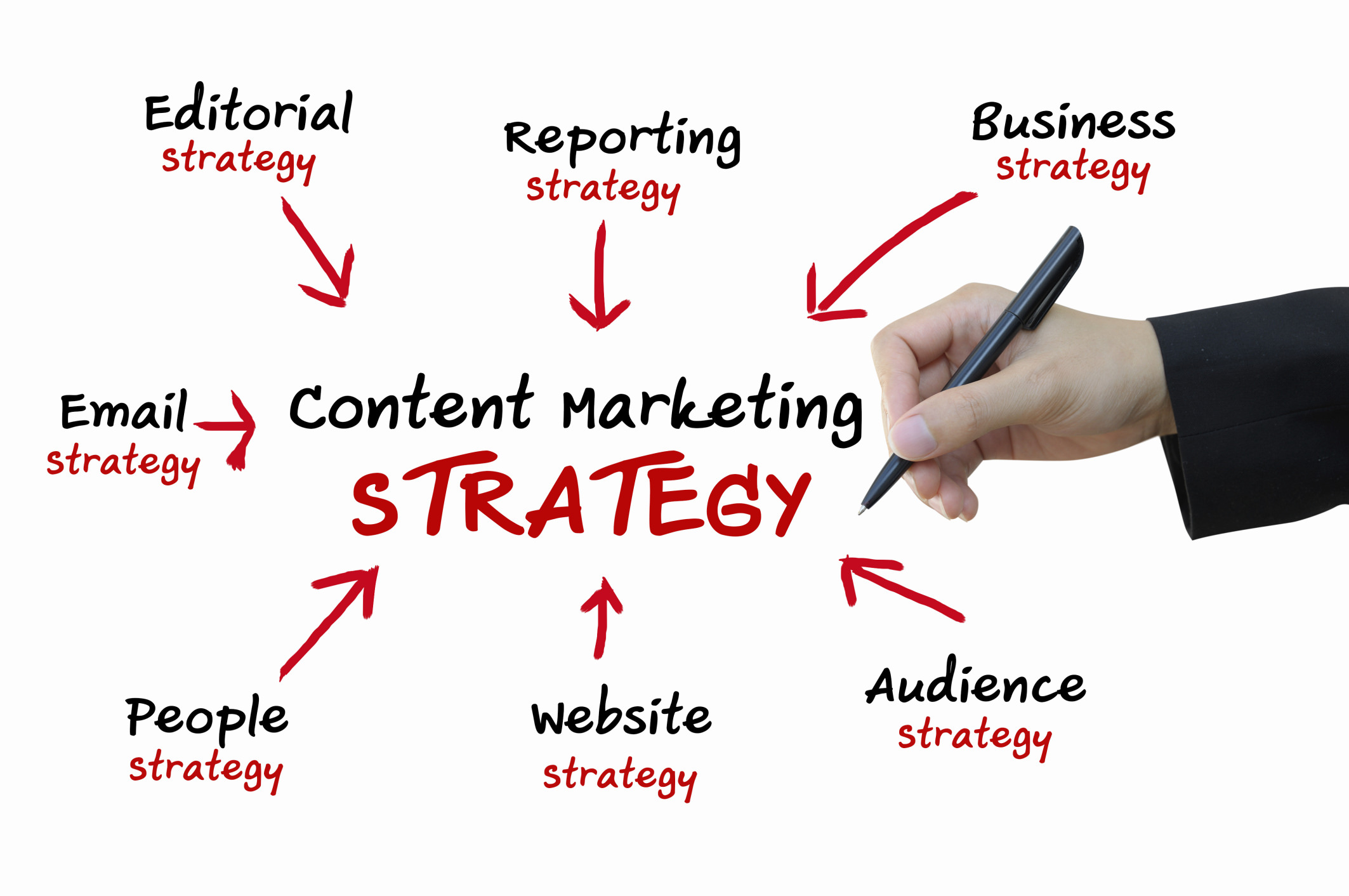 Because of this, both keyword research and content marketing need to be looked at from a much larger perspective. Essentially, they're both key elements to a winning Search Engine Optimization strategy. Simply considering how keyword research relates to content marketing isn't enough. It's part of a much bigger strategy.
Ultimately, you'll want to optimize your website with relevant keywords, use keywords in blog posts whenever it makes sense, and also create valuable, relevant content that is shareable in social media. You'll also want to make sure that you follow Google's Webmaster Guidelines to ensure that you're following white-hat strategies. The ultimate goal, after all, is to increase the number of visitors that find your website and to do so ethically. In other words, you should create content with your user in mind, not the search engines, and to use keywords in methodical, structured way that balances your company's goals without harming the readability of your content.
Categorized in: Content Marketing
Like what you've read? Please share this article