Keyword Research Improves Content Marketing
Written by Nick Stamoulis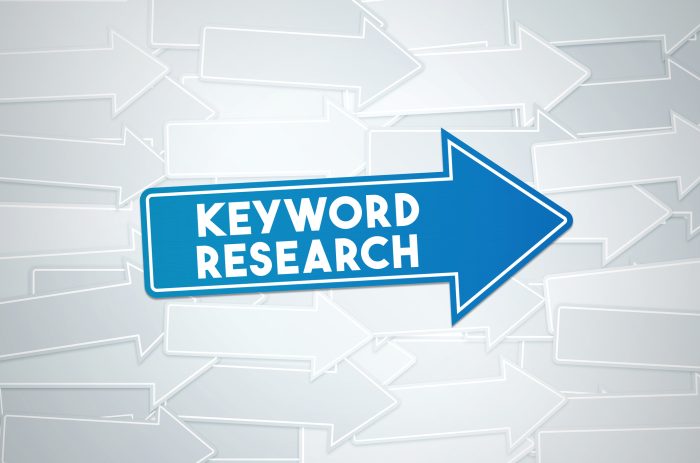 Creating relevant content for your website, blog, and social media is necessary for your content marketing strategy. You know your target audience. You have identified their needs and wants, and you post fresh content on a consistent basis. You should be good to go, right? While those things are important, you don't want to neglect keyword research.
When users have a specific need or question, they often turn to a search engine to find what they are looking for. The search engine then matches the words they use with its indexes to find the best matches. This is where keywords come into play. Here are some things to consider about keyword research before you begin content marketing:
Keyword Research Done Right
When you set out to do keyword research, expect to put in time and effort. If you only do half the job, hoping it will be enough, you will end up disappointed. You want to make sure you are targeting the right keywords, which will put you at the top of the results with your competition.
While doing keyword research, remember that the majority of users do not move past the first page of results. This makes it especially important to make sure you are using the keywords that your competitors who are getting top results use. Keyword research can also help you to better understand the language that your target audience uses, so that when you create content, you are speaking directly to them.
Long-Tail Keywords Vs Short-Tail Keywords
You want to research both short-tail and long-tail keywords. Each will provide you with different results. Short-tail keywords do have a high search volume, but this means you're going to be competing with many others for top results. Conversion rates for short-tail keywords are also low. This doesn't mean they don't have a place in content marketing though. By only focusing on short-tail keywords, you may be missing out on the benefits of long-tail keywords, which include:
Low Competition. Fewer people search with long-tail keywords as they are more specific and run three words or longer. People searching with long-tail keywords know exactly what they want. By using long-tail keywords in your content marketing, you will have less competition and more chance of top results.
High Conversion Rates. People who are searching with long-tail keywords are often looking for a specific product or service and are ready to make a purchase. By using long-tail keywords, they can type in exactly what they want and get results immediately. If you are a top result, chances of them purchasing from you increase.
Create Better Content With Keywords
Keyword research will provide you with valuable insight into what your target audience is searching for online. From these results, you can implement keywords naturally into your content. Don't keyword stuff as this will not appeal to your audience as it will lower the quality of your content and be too obvious. Keyword stuffing can also hurt your SEO efforts.
If you are penalized for this act, your search engine results will no longer be prominent. The results of keyword research can be used for blog posts, eBooks, infographics, case studies, social media, and guest posts. Good content that keeps your audience coming back for more is more likely to lead to increased conversions.
Keyword research is important to do before starting your content marketing, but it doesn't stop there. Keyword research is an ongoing process because things evolve and you need to stay relevant to stay on top. Keeping up with what your target audience is searching for is going to benefit your business long-term.
Categorized in: Content Marketing
LIKE AND SHARE THIS ARTICLE:
READ OTHER DIGITAL MARKETING RELATED ARTICLES FROM THE BRICK MARKETING BLOG: