Digital Marketing Budget Should Match Your Goals
Written by Nick Stamoulis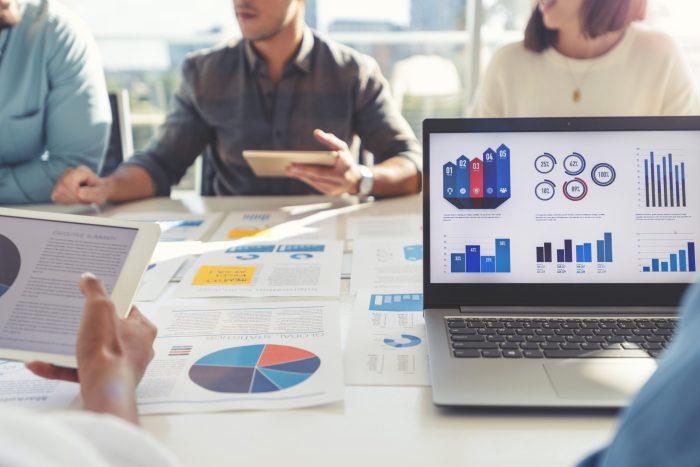 When it comes to digital marketing, it isn't about stringing together a series of activities and calling it a strategy. There is a lot more than goes into it. In particular, it is important to honor that most digital marketing strategies have a budget associated with them. Again, it isn't about stringing together activities and pairing it with a budget. Everything needs to be thought about with care. More than anything, both the digital marketing strategy and the budget need to align with your overall business goals. Here is how:
Know Your Business Goals
Having a clear understanding of your business goals is essential for successful digital marketing. Having a thorough understanding of your objectives will help you determine the best strategies for achieving them and ensure that your time, effort, and resources are effectively distributed. Properly analyzing the target audience and their preferences is also important to ensure that any campaigns or initiatives align with their needs. Once these goals have been established, they can be used to create the digital marketing strategy. However, you can't effectively create the strategy itself without knowing your goals and from there, you won't be able to create an effective budget. They all work together.
Develop the Strategy
Once you have identified your business goals, it is time to develop an effective strategy to achieve them. This involves a range of activities from content marketing to social media, and some strategies will even require digital ads to help get the word out. All of these items will likely take money and resources to execute, either through labor costs or the tools that you will use.
By taking the time to research and develop an effective strategy for achieving your business goals, this will help you achieve your long term goals. With the right strategy in place, you can maximize the impact of your digital marketing efforts and also help utilize your budget in the best way possible. It can also help you create a great budget.
Determine Your Budget
Realistically, you should determine the budget as a last step. You really can't determine how much money you will need unless you have the strategy in line, first. Of course, this isn't always a realistic approach, since companies try to plan their budgets well in advance. However, before planning the budget, you should have your strategy intact before your company can set aside the funds. It really doesn't make sense to pick an arbitrary number. You need to have some kind of idea what you need to allot money for before your company can actually establish the budget.
Keep in mind that by investing in marketing, you invest in the future of the company. While it's true that budget plays a big part in your ability to execute your digital marketing strategy, you need to understand that you need to honor the big picture. However, that is only part of the story. The digital marketing budget needs to align with your business goals in order for it to be effective.
Categorized in: Digital Marketing
LIKE AND SHARE THIS ARTICLE:
READ OTHER DIGITAL MARKETING RELATED ARTICLES FROM THE BRICK MARKETING BLOG: