Create an Effective SEO Strategy for a Rebranding
Written by Nick Stamoulis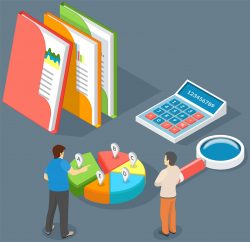 Do you need to rebrand your business? If so, it isn't just a simple matter of changing your logo, graphics, or even your business positioning. You need to assess how the rebrand will affect your digital marketing as a whole, and this includes your search engine optimization. You need to figure out how rebranding your businesses will affect your SEO, and SEO can also help with your rebranding efforts. Here is more information about this:
Be Sure to Redirect Old Pages
All good SEO strategies include redirecting old pages either to the home page or to an equivalent new page on the website. If your rebranding strategy includes deleing old pages, creating new pages, or even relaunching your website, you will need to make sure each deleted page is redirected. Be sure to discuss this with your developer when m
If you use a redirect and don't have a clear plan for it, then it's likely that your site won't be successful at moving users from one page to another. You'll lose any potential traffic from someone who might have been interested in your brand or product, and the search engines may even choose not to display your page for as many queries as it could, especially if the deleted pages are being returned in results. If people click from the search engines and encounter an error, you will lose potential customers.
Write New Content Aligned with Your New Brand
One of the first things you should do for your new brand is to make sure that you write new content that is aligned. As we know, content is so important for SEO! This way, you can ensure that you have plenty of new content that will attract new business and please your customers.
When writing new content, try to avoid repeating old information or just rehashing what you have already said in your blog posts. You can also use new information and ideas unique to your business. For example, if you are selling a software program, you can write content about problems that your target marketing has that the software will solve.
Another important aspect of creating new content is ensuring it's relevant to each piece of content on your website. If you're only posting one article weekly, then it makes sense to post something different every week so readers don't get bored with seeing the same thing repeatedly.
Track Your Results
While going through your rebranding, you need to make sure that you're tracking progress. Don't be surprised if you don't see much of a change with your SEO in the first few months of your rebranding efforts. However, you should start to see enough data as time goes on. You should monitor you data at least once a month, but also take it with a grain of salt since is long term.
While you monitor the data, it may become obvious that you might need to make some changes. If, after a few months, you feel as if your results aren't where you want, you should assess if you should make some changes to your program. However, be careful to make too many changes at once. You don't want to start making changes too long, since it takes at least six months for an SEO program to kick in.
It's true that SEO can help with your rebranding efforts. You just need to know how to approach it in order to maximize results.
Categorized in: SEO
LIKE AND SHARE THIS ARTICLE:
READ OTHER DIGITAL MARKETING RELATED ARTICLES FROM THE BRICK MARKETING BLOG: