Is Your Website Optimized to Convert?
Written by Nick Stamoulis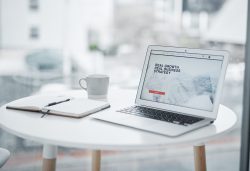 It's true that your website will form the backbone of not only your digital marketing strategy, but your marketing strategy as a while. However, a website is about more than just placing information on a series of pages and letting people know your website exists. Sure, that's part of it. But the bigger picture here is that your website needs to be optimized convert. Is your website ready?
Define What It Means to Convert
Before you can decide if your website is optimized to convert, you need to figure out what "conversion" means to your business. Here are some options, but this isn't an exhaustive list:
Make a sale
Have someone fill out a form
Newsletter sign ups
Create an account
These are just a few examples, and of course it all depends on your business. You could only need one of these, your conversion goal may not even be on this list, or your business could have more than one goal.
Do You Have a Great Home Page?
The home page is a practical conversion tool that highlights what the website is all about. The home page plays a fundamental role in guiding the visitors around the website and providing a first-time impression. It is important to note that the conversion process, through the use of the home page, heavily relies on the first impression perceived by the visitor. In most cases, the conversion on this page is accessible with minimal steps involved to encourage more conversions.
One important thing to remember is that you should make your intensions clear on the home page. If the main action you want people to take is to sign up for the newsletter the sign up box should be visible. If you want someone to buy your product or share a piece of content, your buy button or content share button should be visible.
Check Your Landing Page
This page provides a good ground for conversions, and keep in mind that your landing page may not be your home page. Some websites have both a home page and landing page, for other sites, the landing page is usually your home page. It all depends on your goals and the nature of your business.
In general, the landing page allows the visitor to preview the content before the conversion process. The landing page offers a few pointers to the visitor in the visual aid of a set of instructions to ease the process. Two main types of landing pages guarantee conversation.
Lead capture.  A lead capture page is a landing page that grabs a user's contact information, such as their name and email address. It's a great way to build a list of potential customers.
Click-through. A click-through page is the simplest type of landing page. It provides details about a product or service, and its benefits, in a way that's easy to digest and complete.
The option that you choose will ultimately depend on your goals. No matter what type of page you choose, it is important to understand that this is an essential step for your business. Think about your desired conversion goal. It could be really helpful to create a dedicated page around your goals.
Are your conversion goals properly expressed in your website? If not, you should make adjustments to make sure that it is optimized to convert.
Categorized in: Digital Marketing
LIKE AND SHARE THIS ARTICLE:
READ OTHER DIGITAL MARKETING RELATED ARTICLES FROM THE BRICK MARKETING BLOG: