Social Media Can Be Used for Lead Nurturing
Written by Nick Stamoulis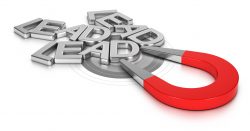 Social media has many uses for businesses. It can be used to help customers stay in touch with your business. It can also help with your branding efforts.  It can also be used to attract new business. These are all great uses for it, and businesses likely will employ a variety of strategies. One of the most important and often overlooked uses for social media, however, is for lead nurturing. If you are not using social media to nurture your hard-won leads, you could be missing out on this great opportunity. Here's more information:
Why Use Social Media for Lead Nurturing?
Lead nurturing is a process that helps you build relationships with potential customers who have already expressed an interest in your products or services. By using social media, you can reach out to these leads and provide them with valuable content that will help them learn more about your business. Most businesses understand the importance of lead nurturing, but many struggles with doing it effectively.
The key to successful lead nurturing is finding the right balance of warmth and persuasion. Too much of either one will turn potential customers away. One way to find this balance is through social media. Social media provides a platform for you to engage with potential customers in a way that is informal and non-intrusive. You can build relationships and trust without coming across as pushy.
How to Use Social Media for Lead Nurturing
There are many ways that you can use social media for lead nurturing. You may already be doing this to some extent, but these are the steps that should be taken in order to get the most out of social media for your lead nurturing:
Target Audience
It all starts by discovering who your target audience is. Who are you trying to reach? What are their needs and pain points? How can you solve their problems? If you've already developed your target audience as part of your overall digital marketing plan, this part should already be done. However, knowing the audience is only part of it. Once you know who they are, you need to find out where they are spending their time online and find ways to connect with them on those platforms.
Create Content
Next, you'll want to start creating content for your audience. Most of this content should be published on your business website or blog and then shared on social media. Your goal is to create content that satisfied every phase of the buying cycle. When you share the content on social media, the leads you are trying to nurture will see it, read it, and then possibly even spend some additional time on your website. If they like what they see, they could get in touch with you, or at the very least, they'll pay attention to others pieces of content that you may share on social media.
Engage with Your Audience
Another key strategy you can use to nurture those leads on social media is to engage with your audience, particularly if they show an interest in your company and what you have to offer. If they see that you have a unique personality as a brand, and they like this personality, this could be the very thing that turns them into a paying customer.
You can use social media to help turn leads into sales. You just need to know the right way to do it.
Categorized in: Social Media
LIKE AND SHARE THIS ARTICLE:
READ OTHER DIGITAL MARKETING RELATED ARTICLES FROM THE BRICK MARKETING BLOG: