History and Evolution of Digital Marketing
Written by Nick Stamoulis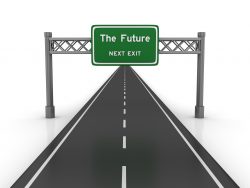 Digital marketing has changed considerably since it first began over the past thirty years or so. The changes seem to have corresponded with developments in technology, and it will continue to evolve as new technologies are introduced. The industry constantly adapts and changes to meet various societal demands and needs.
These days, we understand that digital marketing is composed of several parts including Search Engine Optimization (SEO), social media marketing, content marketing, online advertising (social media advertising, PPC, direct advertising, etc), and more. Typically, the core elements usually stay the same. However, it is the way these elements are executed that tends to change with the times.
It helps to know where we came from in order to get a clear picture of where things stand now, and also gain insights as to where things are headed. In other words, we should take a moment to understand the history and evolution of digital marketing. Most understand the history by dividing it up into three distinct time periods.
First Era – 1990s to 2004
During this time, businesses and households primarily used desktop computers, while internet browsing had not yet gained popularity, although the internet did exist to some degree, especially into the 2000s. Early forms of social media were around, but the idea of the social network as we know it today hadn't really started. Social information sharing got started with  Newsgroups, Email Listserves, and Chatrooms. Myspace came onto the scene during this time and then declined rapidly.
This era also saw the birth of several websites that have become a big part of our current pop culture and digital marketing. Google got started in 1998 and by the end of this era, it had become the most popular search engine. Wikipedia got started in 2001,  Linkedin came into existence in 2003, and Youtube got started in 2005.
Second Era – 2005 – 2010
During this time, an important technological development occurred that shifted cultures throughout the world – the smartphone came into widespread use. In 2007, Apple released its First Generation iPhone. Eventually, this began to impact some of our digital marketing tactics as more and more people began to use their phones for email, social media, and to search for information. Both Facebook and Twitter got started in 2006.
Because of the technological changes of this era, businesses were heavily focused on creating mobile websites because this was fast becoming a critical channel for delivering information to their customers. This website would then be optimized for mobile devices like smartphones and tablets. More and more people had turned to the internet to fulfill their daily needs by this time.
Third Era – 2011 to the Present
This was when mobile devices began to gain the popularity they have today. Mobile sites were still being developed and optimized for various browsers and operating systems, and it continues to increase in importance.  Social sites that got started in previous eras, such as Facebook, Twitter, and even Youtube, are still going strong and have become major components of digital marketing. Other social sites now exist, such as Instagram, Tik Tok, and Snapchat.
As the internet began to grow, businesses began to realize they needed to have their own websites. As they realized they wanted to show up in the search engines, this helped evolve the practice of SEO and eventually, content marketing. Social media marketing grew as businesses began to use them as a way to connect with their audience. In other words, the platforms and technologies that have come along over the years have made a serious impact on digital marketing, and things will continue to change and evolve as more technologies come into existence.
Categorized in: Digital Marketing
LIKE AND SHARE THIS ARTICLE:
READ OTHER DIGITAL MARKETING RELATED ARTICLES FROM THE BRICK MARKETING BLOG: