Don't Forget About Evergreen Content
Written by Nick Stamoulis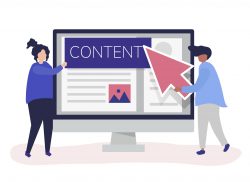 When it comes to our content marketing strategies, we spend a fair amount of time coming up with the perfect mix of topics. However, we may not realize it, but we could be forgetting about how important evergreen pieces are to our overall content marketing strategy. Sure, it is a good idea to have timely, insightful pieces in the mix. Yet, it is the evergreen content, the content that never goes out of style, that receives steady traffic for years to come. Do you have enough evergreen content in your mix to make an impact on your traffic?
Your Business May Change Throughout the Years
Over the years, businesses change. The reasons for these changes can be vast, such as industry changes, launching a new product, or a shifting of your demographics. However, there are likely to be topics that will remain consistent in your industry for years to come that may be immune to these changes. These are the pieces of content that have a chance to age nicely in search engines, that people will bookmark and share throughout the years, and that will consistently bring in a steady amount of traffic. The timely topics are usually the ones that receive traffic quickly, but then may fade out. The bulk of your content needs to be immune to the fact that your business may changes throughout the years.
Make Your Current Content Evergreen
Certain things may date your posts unnecessarily, such as a time stamp, a date in the title, and references to pop culture that don't seem to age well. Other than these elements, however, your content may actually continue to be relevant throughout the years. Did you know that you can modify your existing content material, making it evergreen content. If you've already been writing articles or blog posts, you already have a good start creating some great evergreen content. As you add new content to your website, be certain to look at it if there is a place where you can make it an evergreen item.
Consider Your Audience
If you're not sure about your topic choice for evergreen content, then take the time to consider what your audience wants. At the end of the day, it's all about servicing their needs. Let's say that you're looking at topics to write about, but all of the subjects that come to mind are too specific and really wouldn't appeal to many people. What is it that they are looking for? You will want to make sure that their needs are taken into account. Otherwise, your content strategy really won't make any sense, and it won't be as effective as it could be.
In order to determine if your current content strategy has enough evergreen pieces, you might want to perform a content audit. It is okay to write some timely pieces that may fall out of style after a period of time. However, your audience may want to see some of this content. However, the majority should be evergreen.
Categorized in: Content Marketing
LIKE AND SHARE THIS ARTICLE:
READ OTHER DIGITAL MARKETING RELATED ARTICLES FROM THE BRICK MARKETING BLOG: