Avoid Unwanted Sources of Traffic
Written by Nick Stamoulis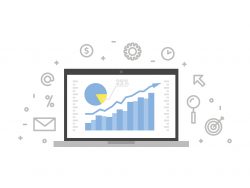 When it comes to digital marketing, website traffic is one of the main objectives. Activities such as online advertising, social media, and content are all designed to increase engagement with your brand and to attract new visitors to the business website.
However, not all traffic will achieve exactly what you want. There is a danger of attracting the wrong audience, especially if your activities are out of sync with your objectives. You want to avoid this by making sure your traffic generating activities are in line with your brand and what you're trying to accomplish.
Here's more information about unwanted traffic and what you can do to avoid it:
Align Traffic With Your Brand
In order to know how to attract the right kind of traffic to your site, you need to make sure that you align traffic-generating activities with your brand. Thought needs to be taken in order to make sure that your brand and the traffic you are trying to generate are perfectly aligned.
For example, if the core audience of your business is located in the United States, you wouldn't want to pay for advertising through a network that is based in another country! We have seen this in the past where businesses are excited to receive a deal on an ad package, only to realize that it wasn't effective. Upon further investigating, it became clear that the ads weren't effective because they were targeting the wrong audience.
Know Your Target Audience
The core of your marketing efforts should be to really get to know your target audience. Before executing any part of your digital marketing plan, you should make sure that your activities are best poised to attract the right people. For example, if you have a locally based business, you will want to explore local advertising channels, as well as target some local keywords when formulating your SEO plan.
By knowing your target audience, you will stand a better chance of attracting the right people. Knowing your audience will form the core of all your marketing efforts so you should take advantage of all the tools you have available. If your audience is fairly vast, you might want to create different audience segments. This will make your job even easier.
Create an Effective Traffic Plan
The goal, then, is to take the extra to create a traffic generation plan that will bring the right audience to your website and other online activities. Attention to detail matters here. You want to find the spaces online that your audience inhabits and make sure that you carve a place for your brand in them.
Find the perfect way to share a post on Facebook or Instagram that your audience will love. Create the best website content for your audience. When doing paid advertising online, such as PPC or social media advertising, make sure you target the right audience and the best keywords. This will all help you avoid unwanted traffic.
It stands to reason that in order to grow your business, you need to find the right traffic. Taking the extra time to think things through will absolutely make a difference.
Categorized in: Digital Marketing
LIKE AND SHARE THIS ARTICLE:
READ OTHER DIGITAL MARKETING RELATED ARTICLES FROM THE BRICK MARKETING BLOG: